Not sure why - but decided TODAY was going to be the day to update my blog - now hopefully the fall will hold off and not snow anytime too soon - so I can keep this look for a bit - isn't it CUTE?!
I'm no longer posting my P365 Layouts - well maybe I will on here too - but they are on my facebook page. Maybe I'll post them on here - we'll see how it goes!
But I thought I'd like a place to put out some thoughts, pics, ideas, whatever - sometimes Facebook just isnt the place!
So I have no idea who reads this - if anyone - ha ha! But wanted to share the kids' Halloween cards that I made! I think they turned out cute (but I'm pretty biased - cute kids, cute kits - what more could I ask for?!)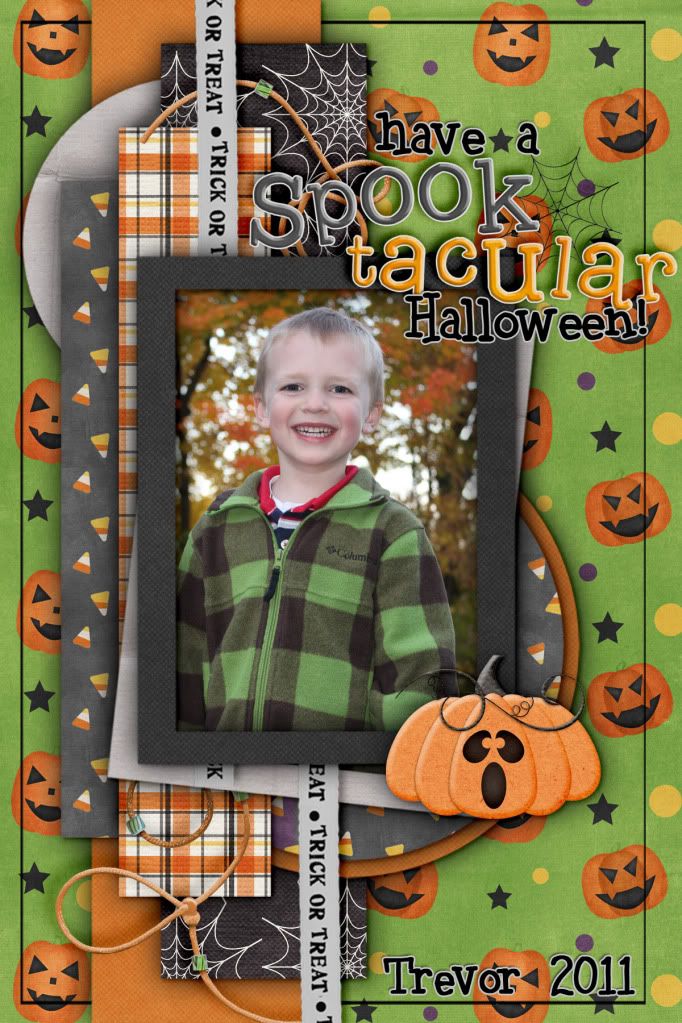 The kids are passing out treats in their classrooms and I printed 4 of these per 4x6 print and cut them apart and stuck them in snack size baggie with their goodies. Who knows if anyone will even look at them - I mean come on - there is CANDY in there! ;) But oh well - they're cute nontheless!
Plus after a few days of a sick hubby and kid (and dog for that matter) - I needed something to cheer me up! Here's to hoping no one else throws up my in house for a LONG time!
Alright - E is napping I best go jump in the shower before I have to go pick up Bug!