Day 112: Check out all the hair on the caterpillars! :) A project Grandma Hoppe started while I was "working"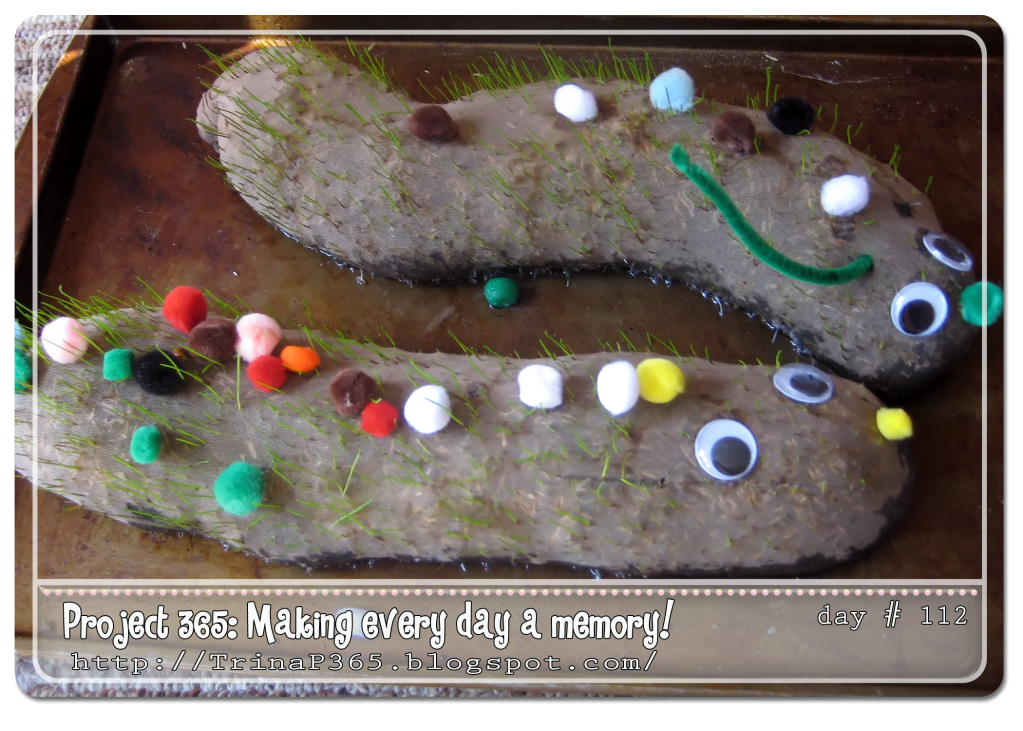 Day 113: Storytime at the library - this photo was actually taken after story time - I should have taken one about 2 min before this - these kids were having such a great time running around in the conference room! Too bad its the last one of the year :( This will be missed this summer!
Day 114: Headed to Wausau today to get our Tandem fixed (and it only cost $42 YEAH!) Met Uncle John there and bummed around. Here we're having lunch at Fazzoli's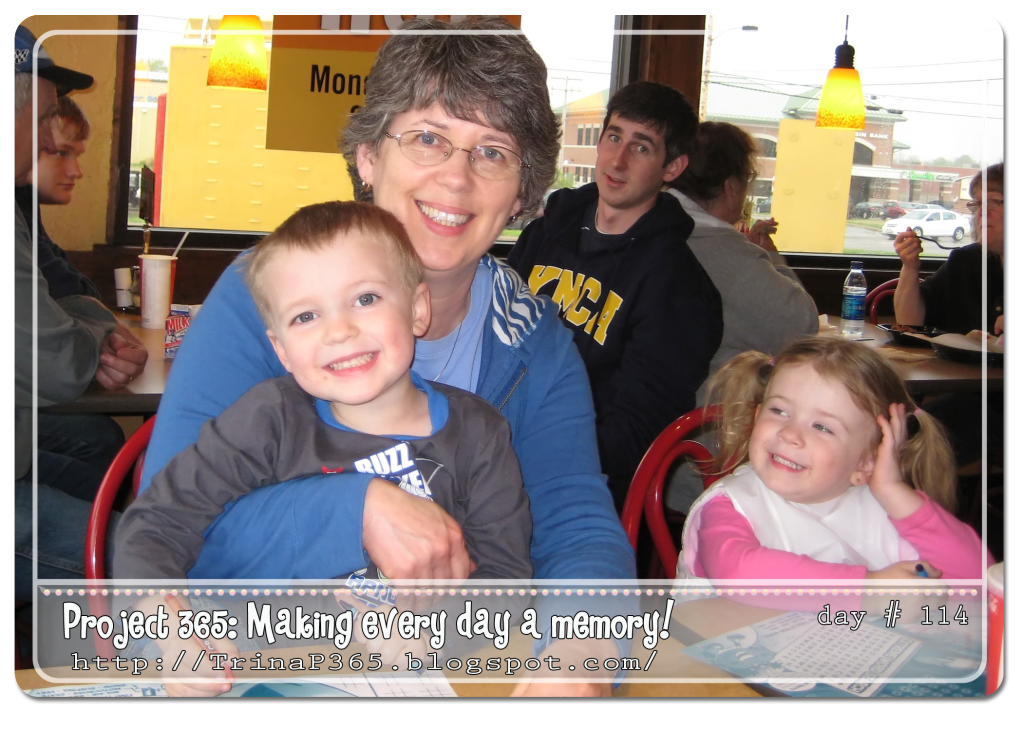 Day 115: The Firemen's Breakfast was in Stetsonville today - so we headed down after Mass and went to breakfast - YUM! The pancakes were delicious! The kids really liked checking out all the fire trucks!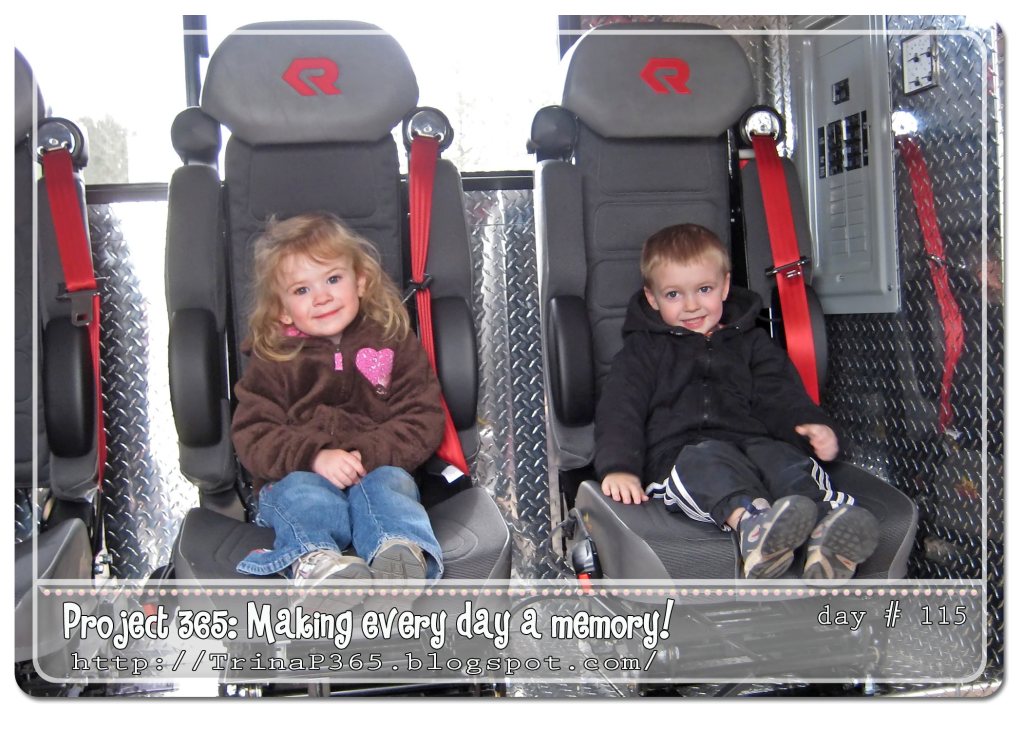 Day 116: Had a playgroup at the Daniels' house today! The kids enjoyed riding their bikes around the block and playing outside!
Day 117: Thought it would be a good day to try to get the kids' pics taken - but they were both sooo goofy!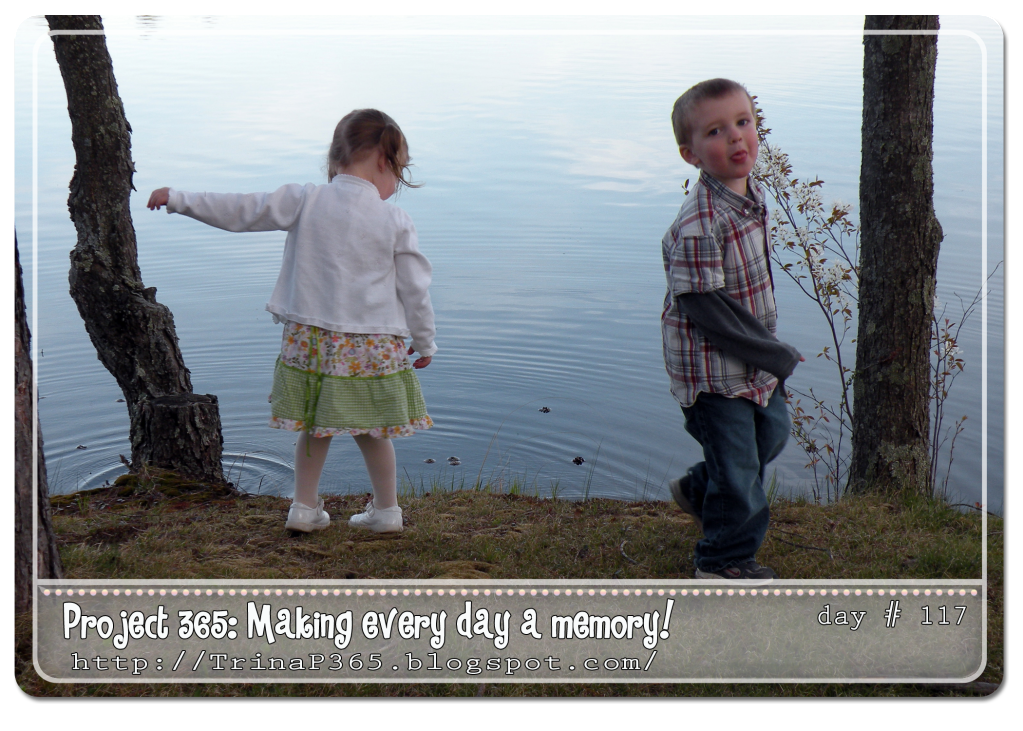 Day 117 (photo 2): Goofy - but cute!!
Day 118: Granda Trent has a magic way of harvesting M&M's from behind the kids' ears! I wonder how long he'll get away with this!! :)
Day 119: Today I let Trevor skip school - and we headed to the Eau Claire Children's Museum with Mom's & Munchkins. We've never been there and the kids sure had a good time!! Wish I wouldnt have forgotten my camera - good thing I had my cell phone!!
Here is Kaylee with Sienna Hamland making a shark craft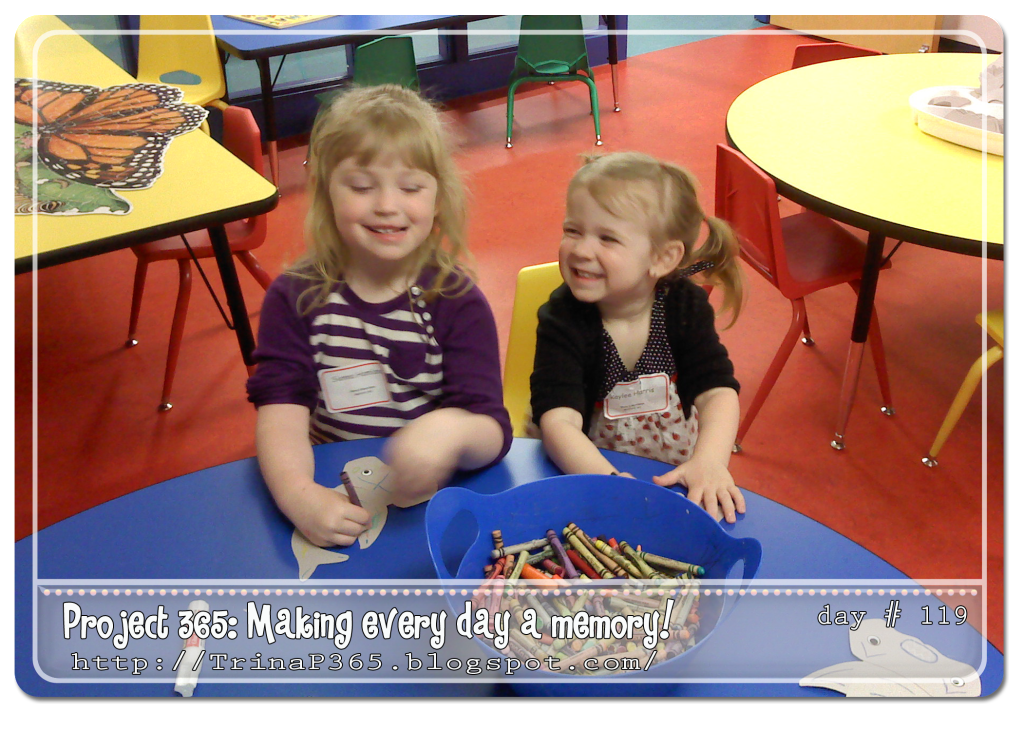 Day 120: Almost 2 years after getting her ears pierced - Kaylee had to get new earings today :( We lost one of her purple ones somewhere - so now we went to pink - I dont like them nearly as much as the purple ones - but they didnt have purple or ladybugs (like Kaylee wanted - LOL) so I guess pink it is :)