Ok - here are the first two weeks of May's photos! :) Nothing like piling them in! ;) Guess this means my "news" is really out now! ;)
Day 121: Happy 5th Birthday Savannah! :) It isn't her birthday yet (not till the 13th - good day! :) hee hee) - but they had her birthday party today since they'll be in FL over her birthday week.
Day 122: On Tom's last day of Turkey Hunting he finally was able to get his turkey - thanks to the help of his Dad and Uncle Tim.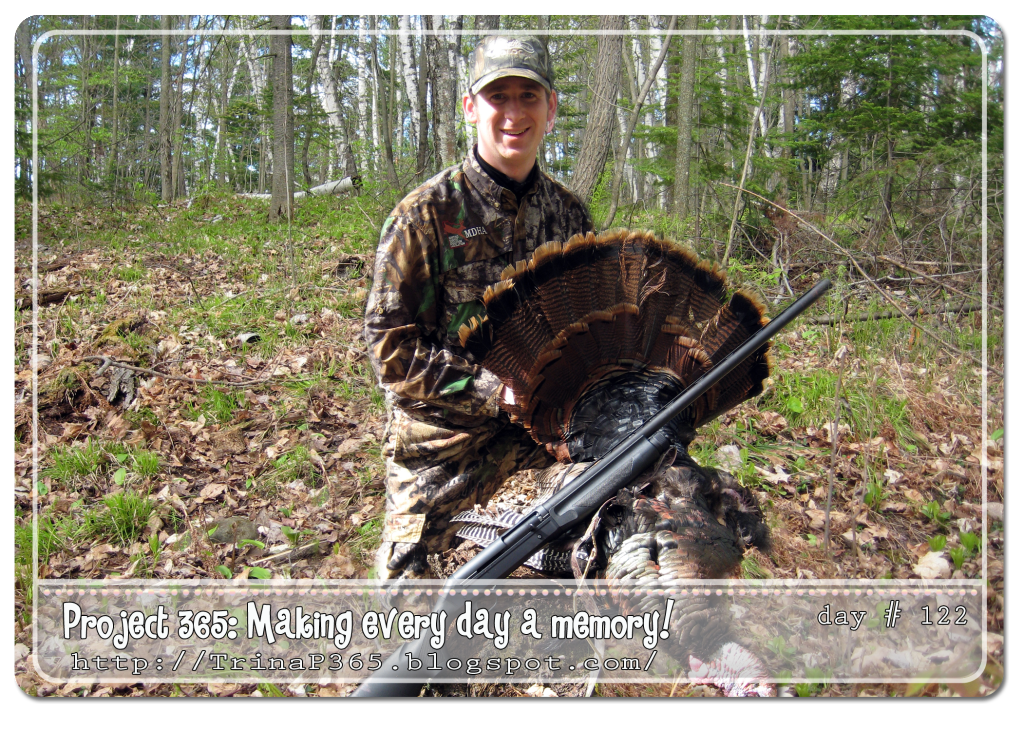 Day 123: Kaylee had a rough night last night - and was still not feeling well today - a little fever :( I could tell she was out of sorts when she fell asleep on the couch while I was reading Trevor his books before rest!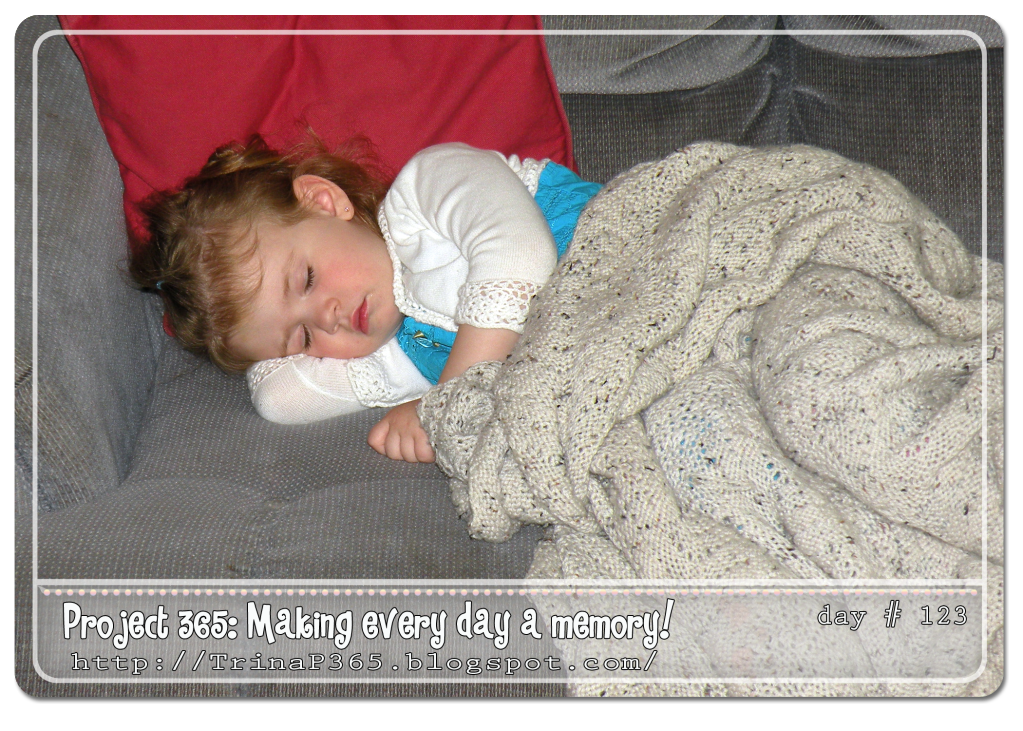 Day 124: We headed to MN today to get ready for our garage sale! Kassy was babysitting Austin when we arrived - so the kids got to play with him again - it's fun to see them all together!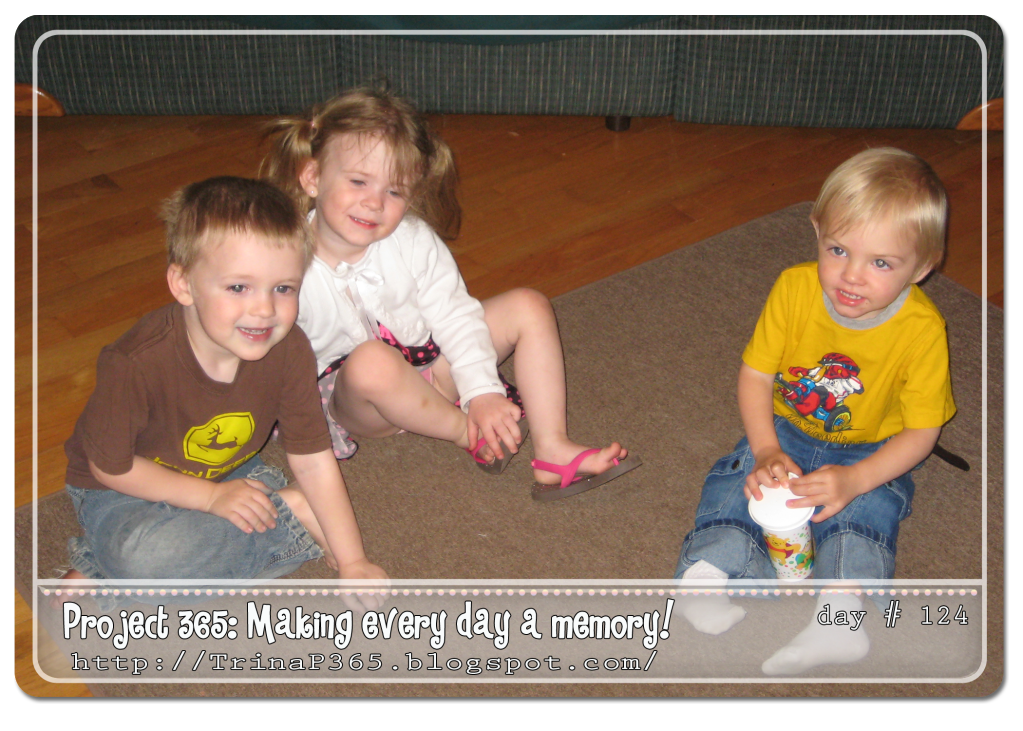 Day 125: "My very own ROOT BEER!" said Kaylee about a million times when they were allowed to get a root beer (for the first time ever - to get their own, w/o sharing) at a drive-through A&W.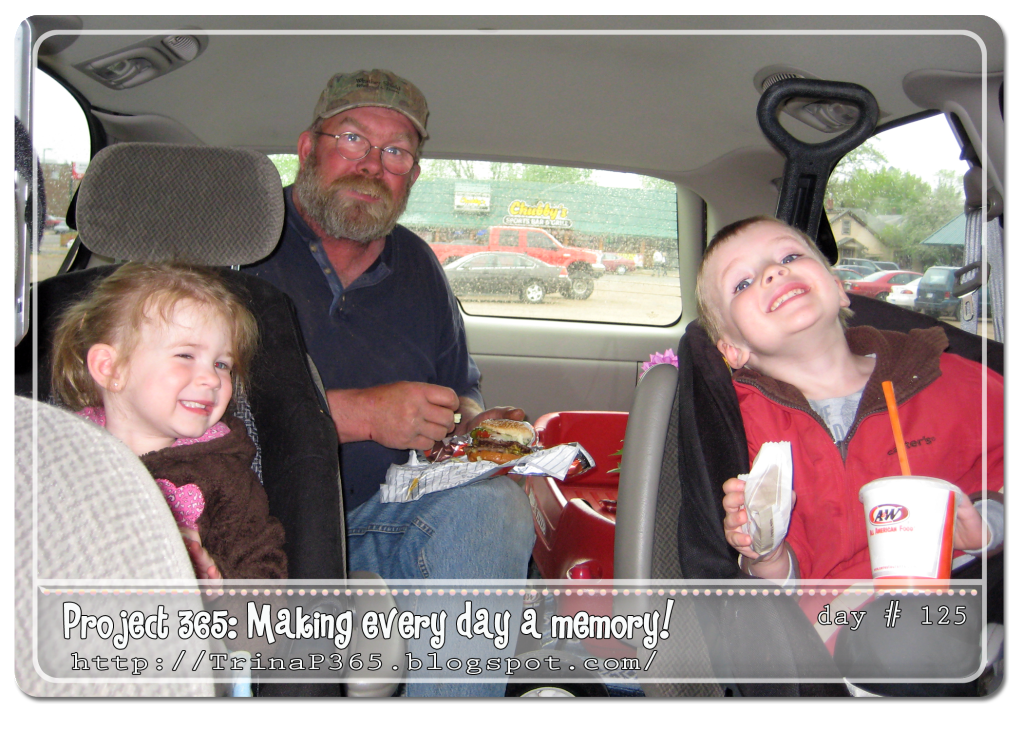 Day 126: Thursdays = Survivor! Need I say more? LOL! I think Trevor's just about as addicted as his Dad!!
Day 127: We got to hang out with the Martfelds' for the evening! The kids LOVE seeing them! Wish we could see them more often!! :(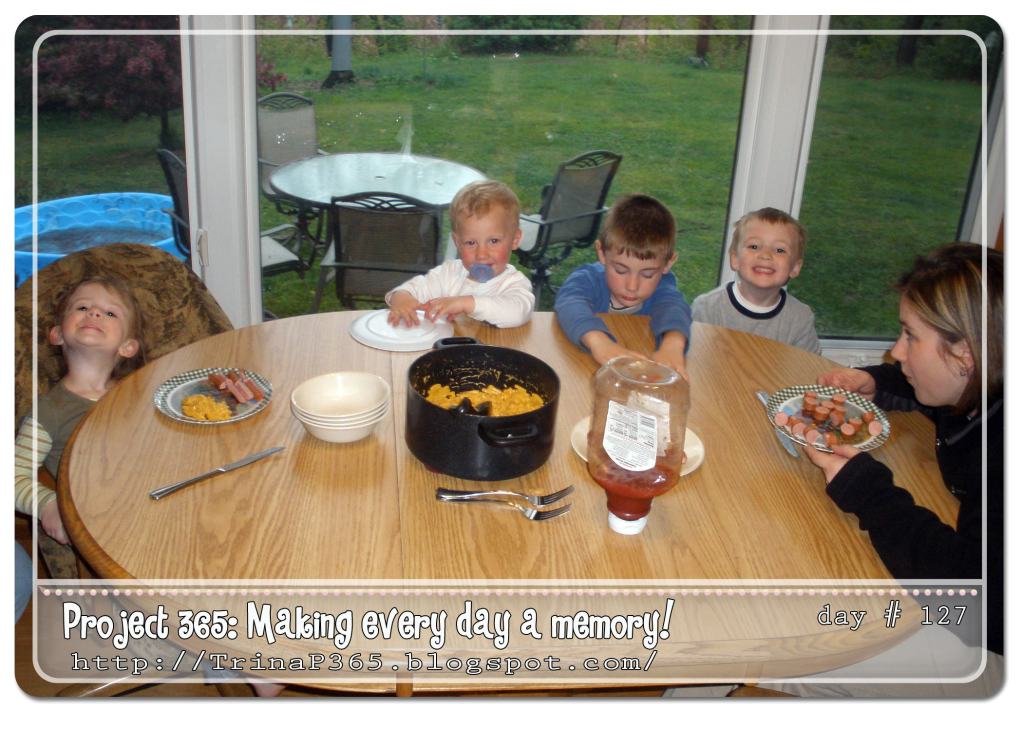 Day 128: We had a Mother's Day dinner at Mom & Dad's tonight - with the Chelberg's. Since Great Grandma & Great Grandpa would be in Bellingham for the kids' birthday parties - they decided to give them their gifts early - and they loved them!!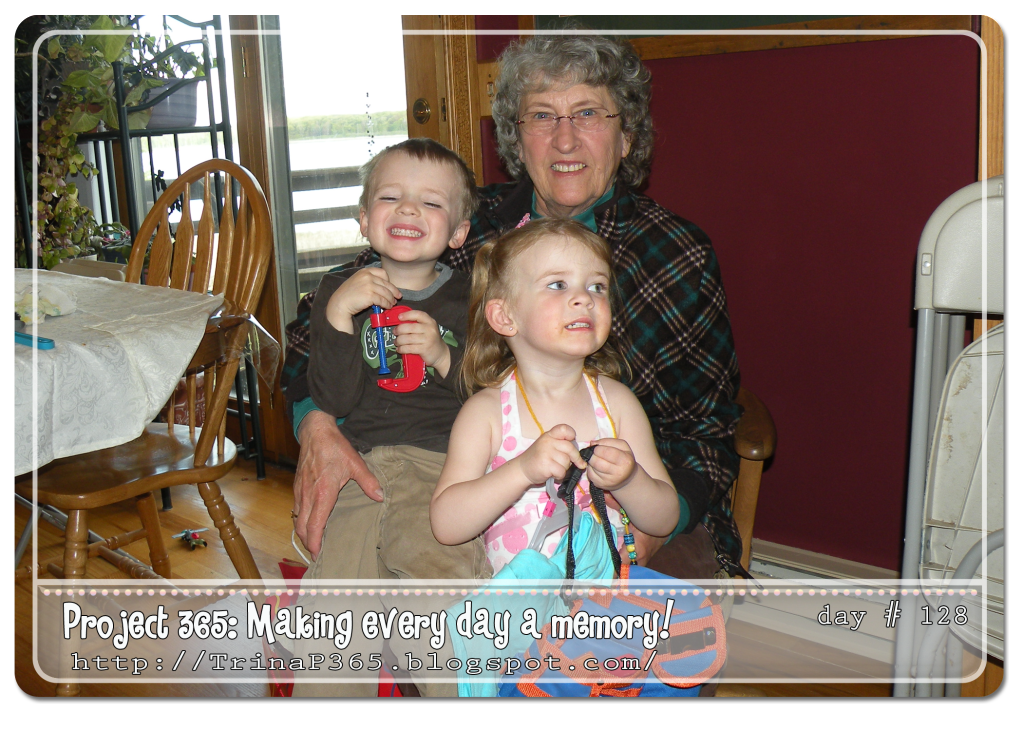 Day 129: Happy Mother's Day!! Here are the two reasons I get to celebrate this year! :)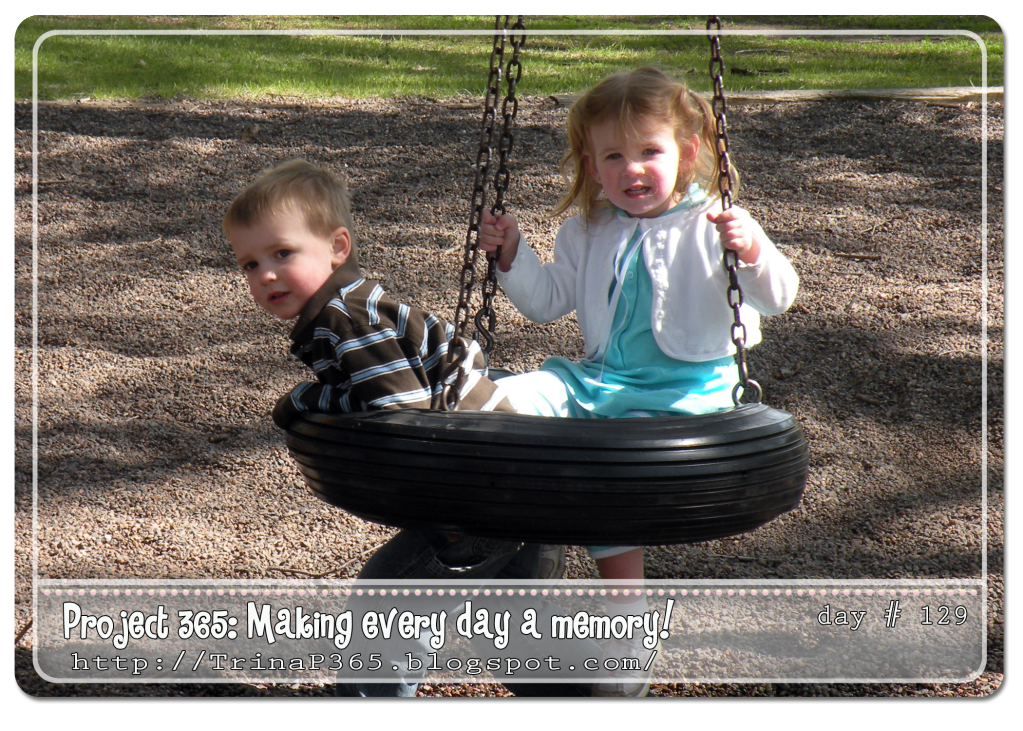 Day 130: SAY CHEESE!! Kaylee MIGHT take after her Mom a BIT when it comes to cameras!! ;)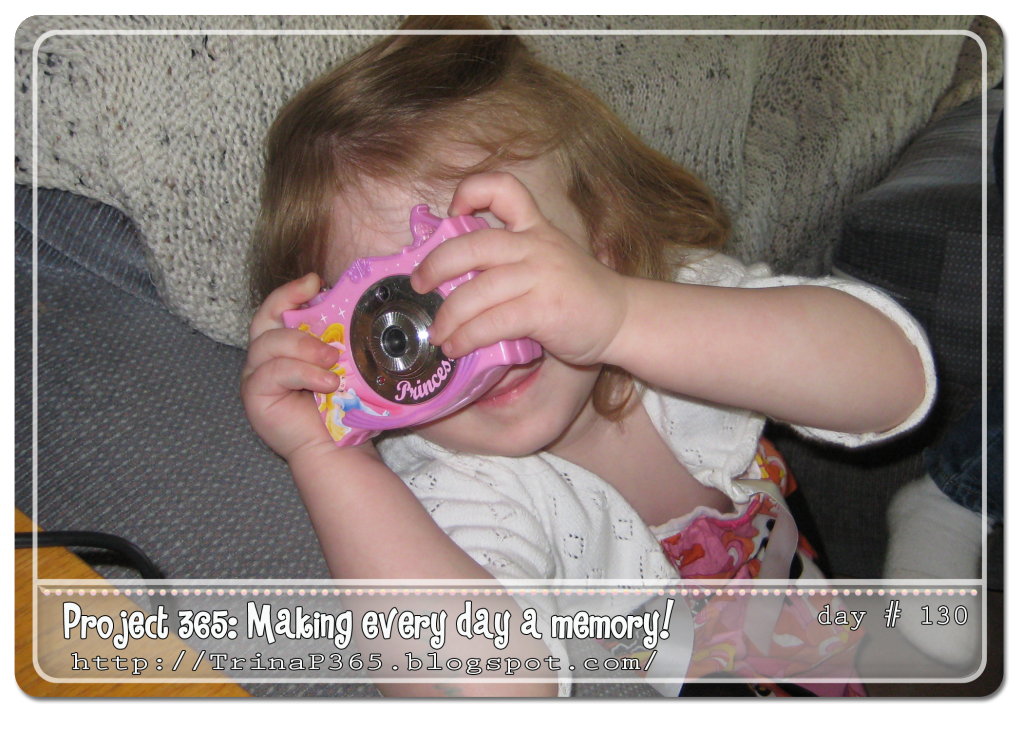 Day 131: Had my 1st OB appt with my Dr today - and they were able to find the heart beat again! Always a good sign - especially after last time. Having some ovary pain - so going in for an US tomorrow.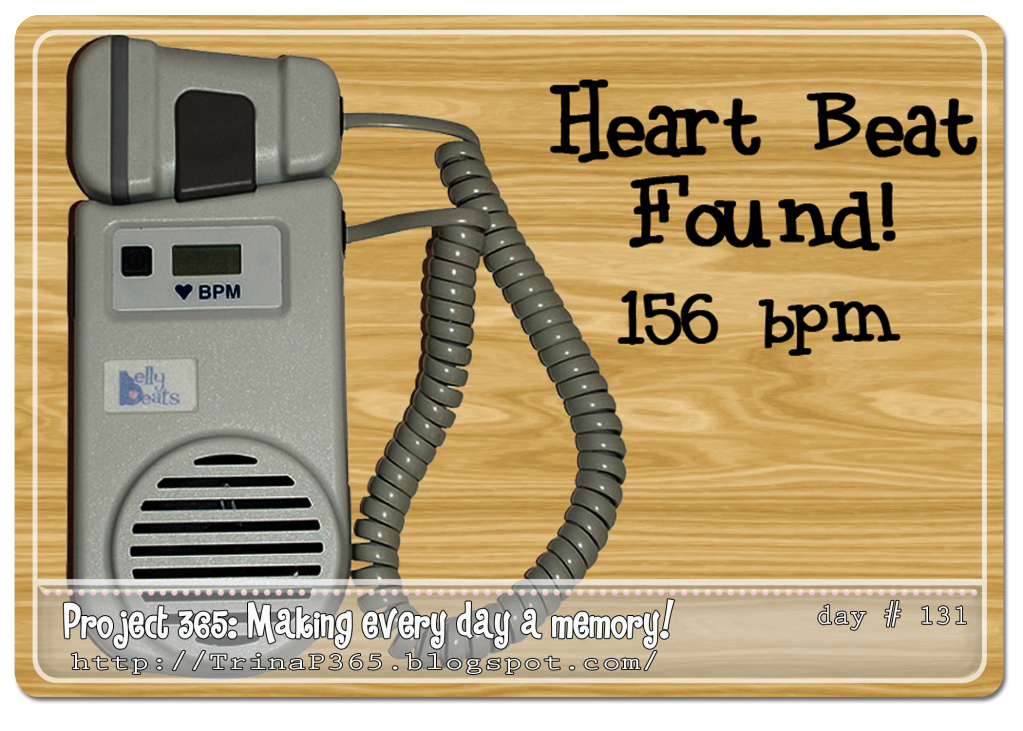 Day 132: Baby is growing and moving like CRAZY! Measuring right on - 13wks & 2 days - EDD of Nov 15th :) Still no definite reason for ovary pain - its swollen and close to the uterus....but other than that looks normal....
Day 133: Happy Birthday to Me!!! :) Today we celebrated my 28th birthday by going out for Mexican.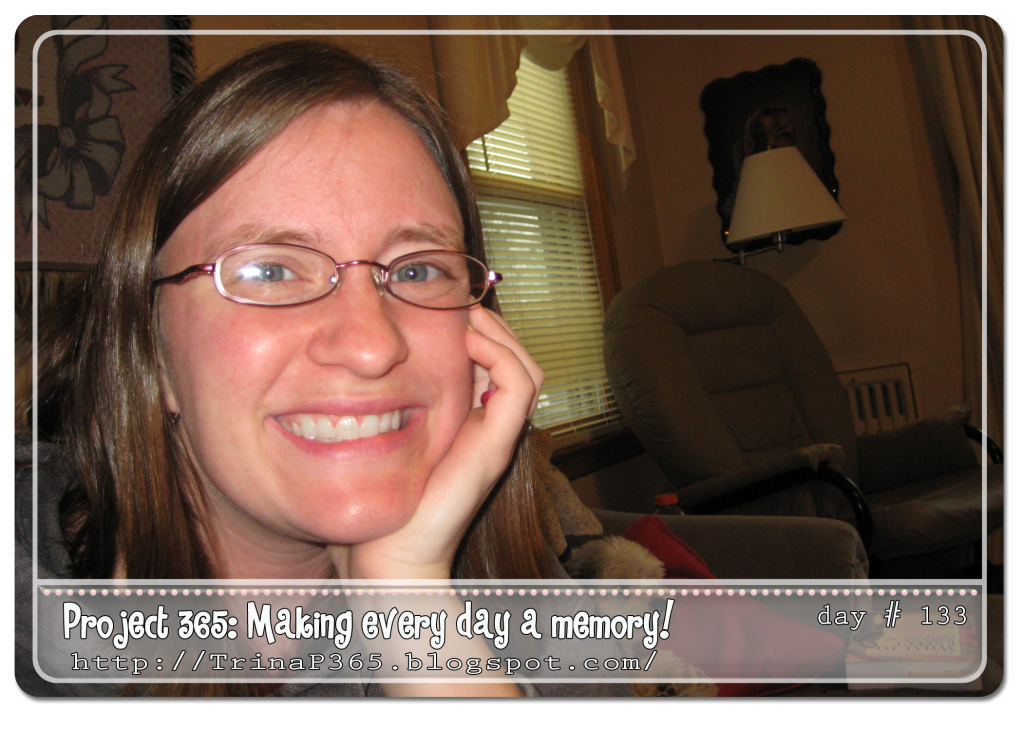 Day 134: Today the Stensland's arrived for their weekend visit! We're sooo excited to have them here! Kaylee was LOVING on Jacob! Poor little guy! :) (waiting on photo from Sarah - she took a super cute one of them...)