Day 29: Storytime at the Library!! You can see Kaylee's pigtails in the forground of the photo! She loves listening to Grandma Ann & Miss Donna read! :)
Day 30: Vacation TIME! We headed to Florida today! Here are Aunty Kassy, Grandma Hoppe, Trev, Kaylee & I in the van heading to the airport! I also have a photo of Grandma Hoppe and Kaylee on the airplane! And after we got to our house - it was like 10:30p and of course we all had to go swimming!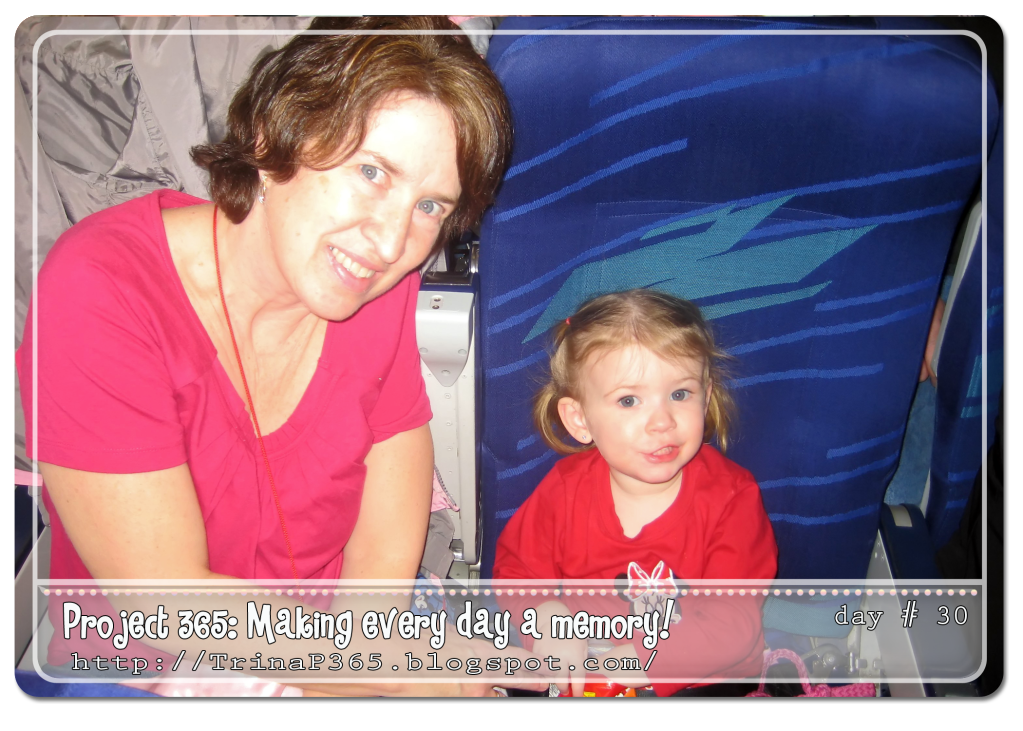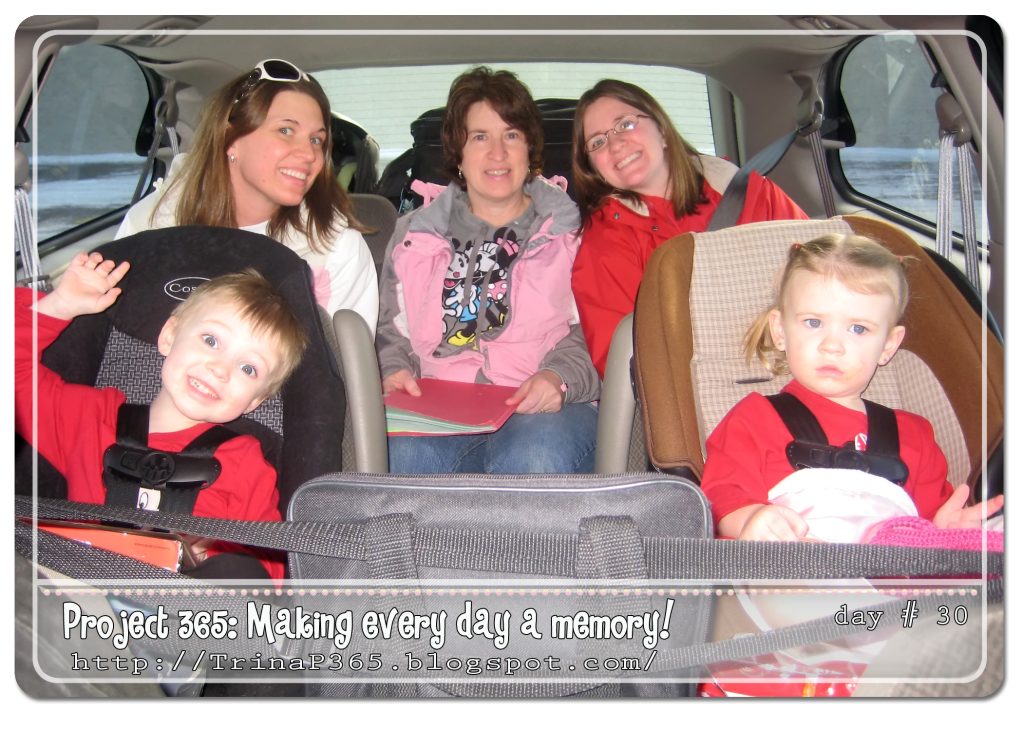 Day 31: Today was a relaxing day - we did a lot of swimming and a lot of grocery shopping trying to get all the food we'd need for the week - we filled up like 2 grocery carts! Of course I forgot to take a picture of that - so only got a portion of them still on the conveyor belt!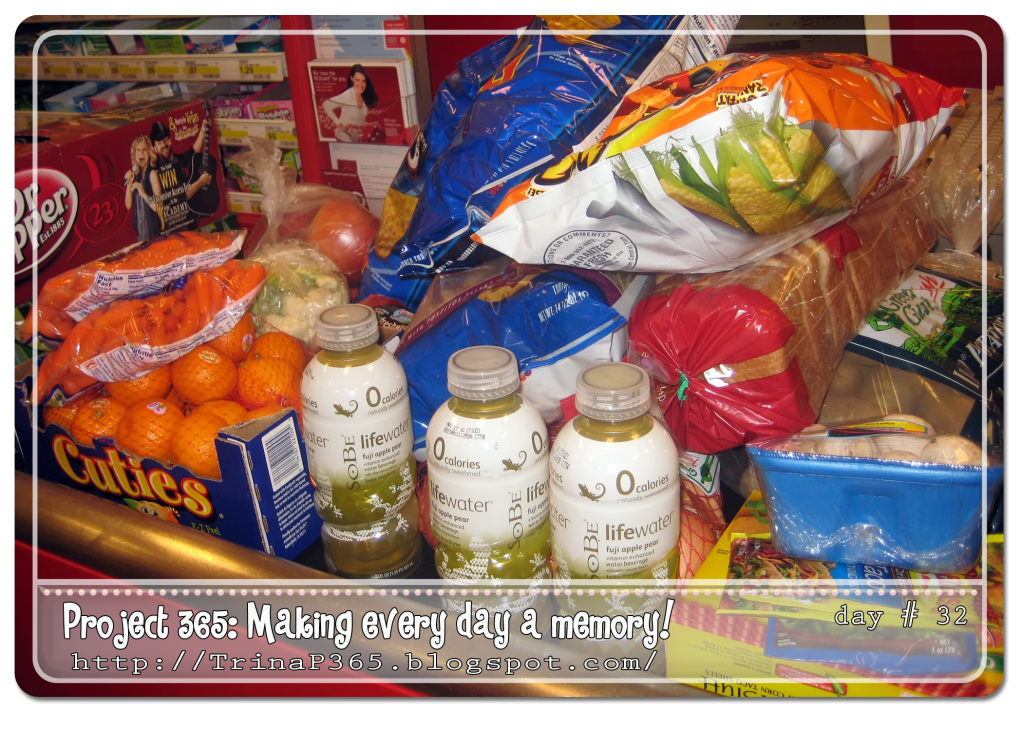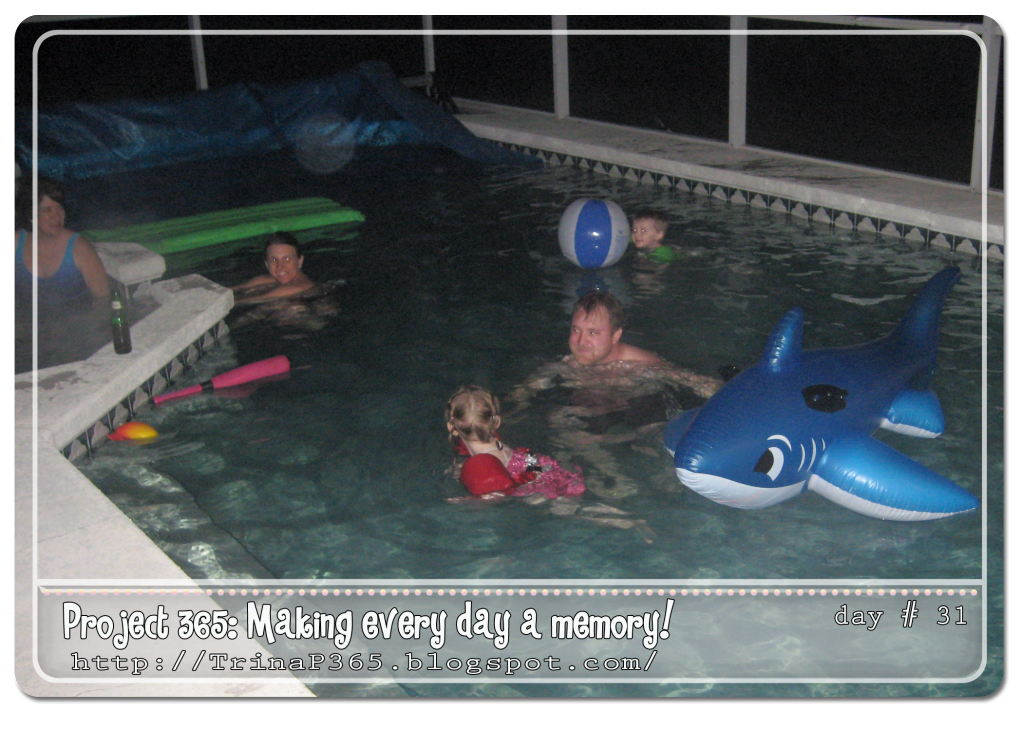 Day 32: Here we are at Universal studios! It rained on and off all day - which was kind of a bummer - but it sure made all the lines super short! We were able to just walk right on most of the rides - it was very nice (and def spoiled us for later in the week!)
Day 33: YEAH! Magic Kingdom! :) Here is the whole group in front of Cinderella's Castle! The kids really had a good time here - the whole park is definitely aimed for more of the younger kid crowd! It was busier than Universal - but the wait time for Space Mtn was only 5 min! Which basically meant we walked right on - at least 2 times! It was great! (how in the world do you only pick one pic of the day?!? Thank goodness I scrap regularly too! We have lots of fun pics! Kaylee really got a kick out of meeting Minnie!)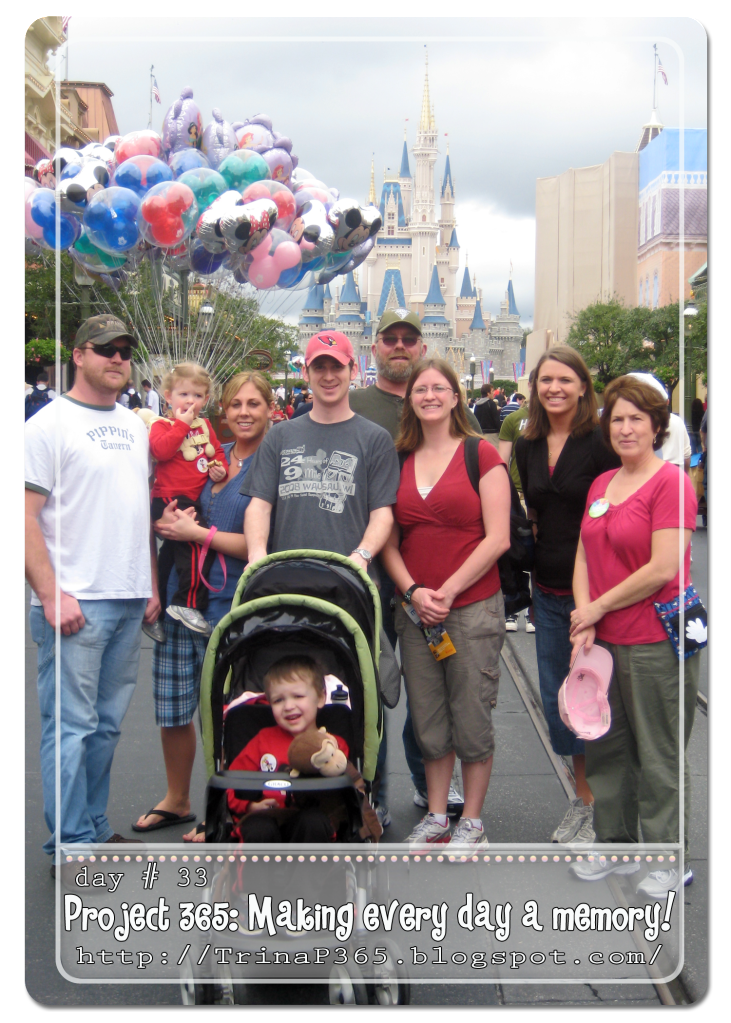 Of course I have loads of pics - but I'm doing my best to pick just one a day! You'll have to wait till we get home to see the rest ;) Or maybe I'll put some up on my other blog or something.... Hope you're all enjoying the snowy-weather! :)