Here are my photos for last week! :)
Day 39: Trevor is still on the Florida schedule (aka no naps) so while Kaylee tried to nap Trevor "rested" and then I got him up and figured we better get a start on making some Valentine's for his classmates. He did a GREAT job writing his name 18 times! We took a few breaks because he didnt think he could work that much :) It was funny!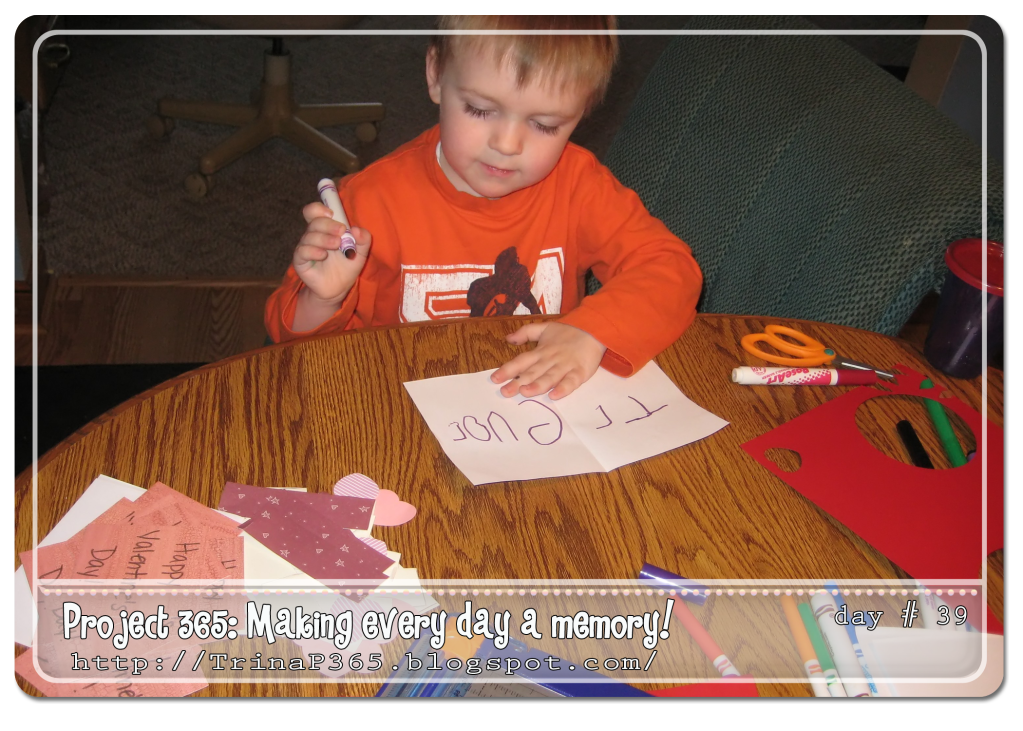 Day 40: Today Andrew is 1 week old! He came early so we missed his birth - we were planning on taking his older sister for a slumber party one night while they were in the hospital - but since we missed that we owed her a slumber party! (see tomorrows photo for a pic of the new big sister!) He is such a cute baby!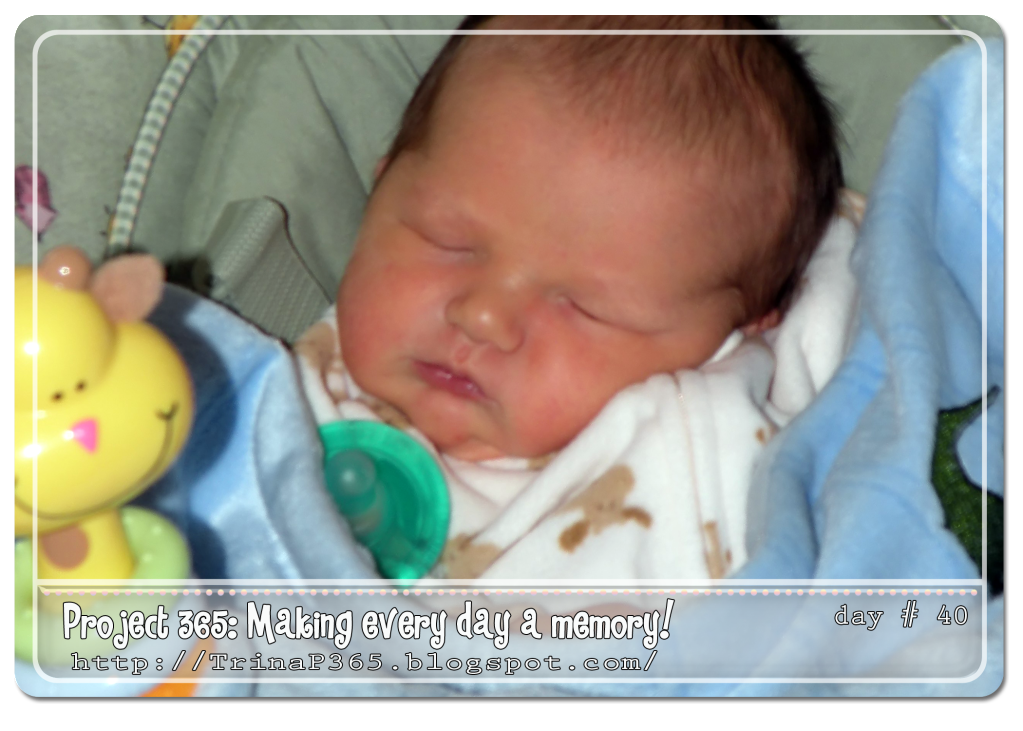 Day 41: After such a great sleepover (we layed all 3 kids down in one room, said goodnight, and never had to go back in there! It was amazing!) Kaylee & Alexandra got to play all morning while Trevor was at pre-school. When we went to pick up Trevor it was time for Alexandra to go home - we hope she had fun with us!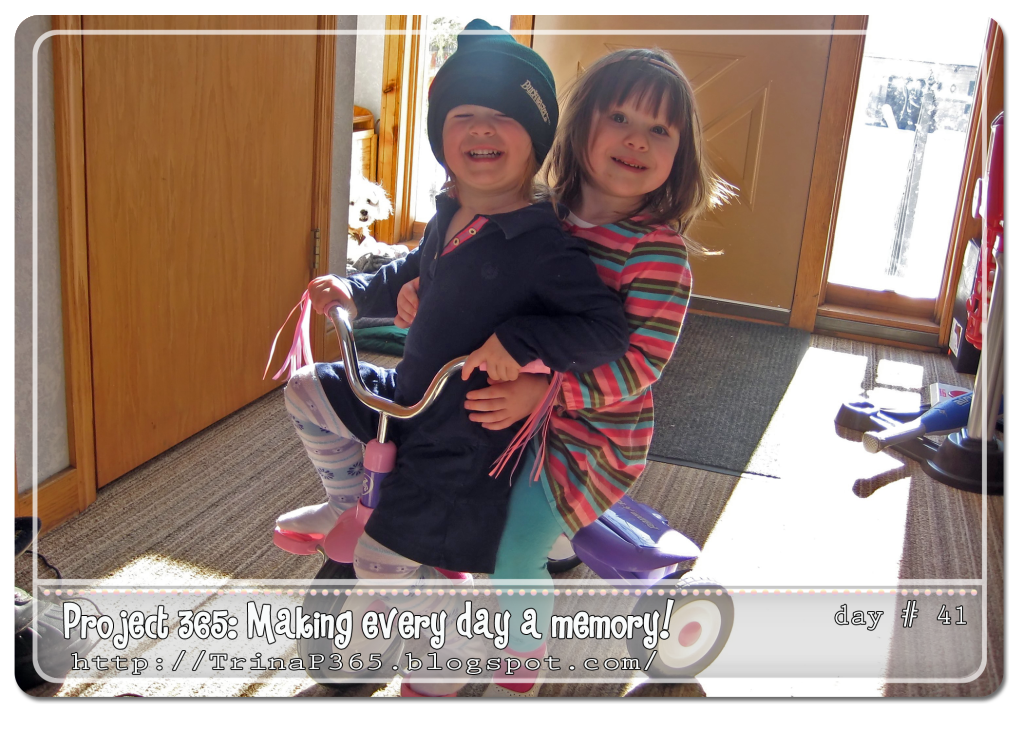 Day 42: Today (on another no-nap day :( hopefully this doesn't mean he's done....) Trevor drew a picture of himself on the magna-doodle - I love watching him draw! Then after I complimented him on that - he drew another person - and says, "Look Mom! I drew you with me!" it was just too cute - it made me smile!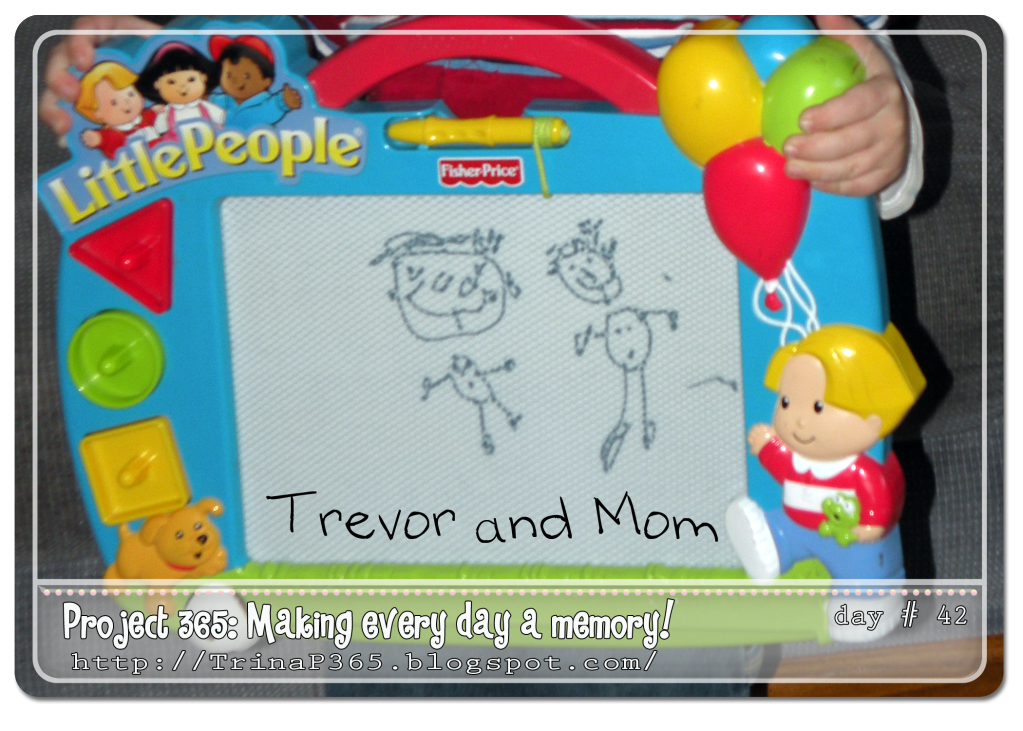 Day 43: Today we surprised Grandma & Grandpa with a visit! (Aunty Kassy knew we were coming :) hee hee) Our company that we were supposed to have cancelled on us last minute - so last minute I decided to pack up the kids and head to MN for the weekend. It was my parents 30th anniversary on the 15th, and my Grandpa's 75th birthday on the 14th - so it was a nice weekend to be home!
The photos are of Friday night after we ate supper, Kaylee wanted to dance - so Kassy went and got out some of her old dance costumes and was showing Kaylee some moves :) Kaylee loved it!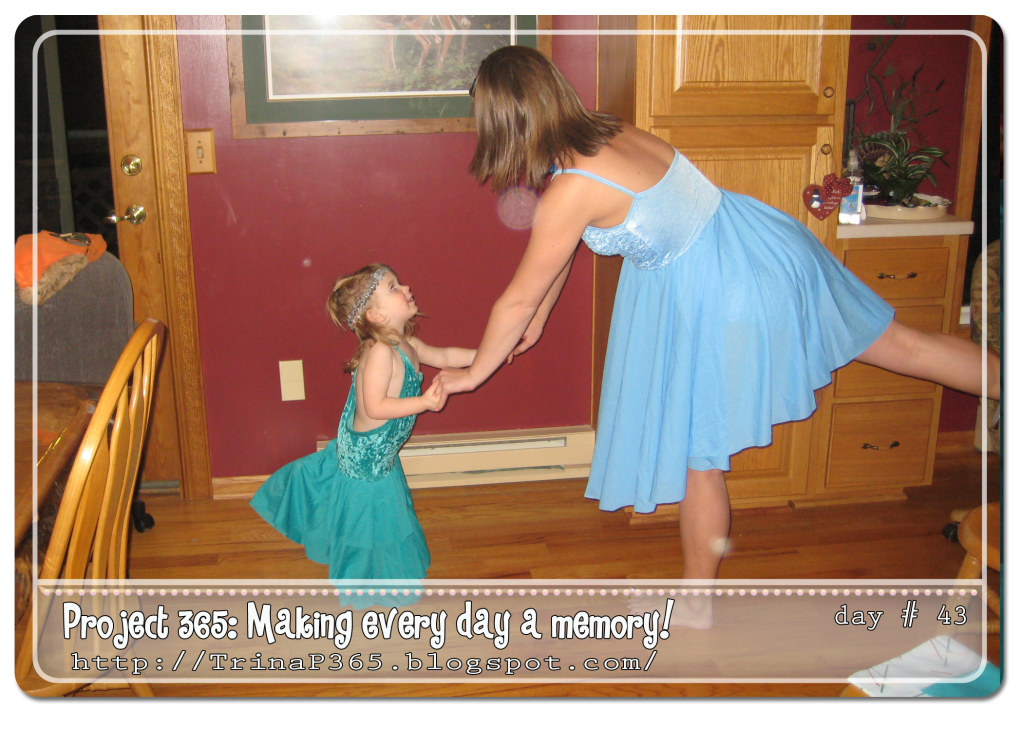 Day 44: What a great way to start the morning!! Trevor was sitting on the couch eating cereal with Grandpa Hoppe & watching "G-force" He really likes that movie lately!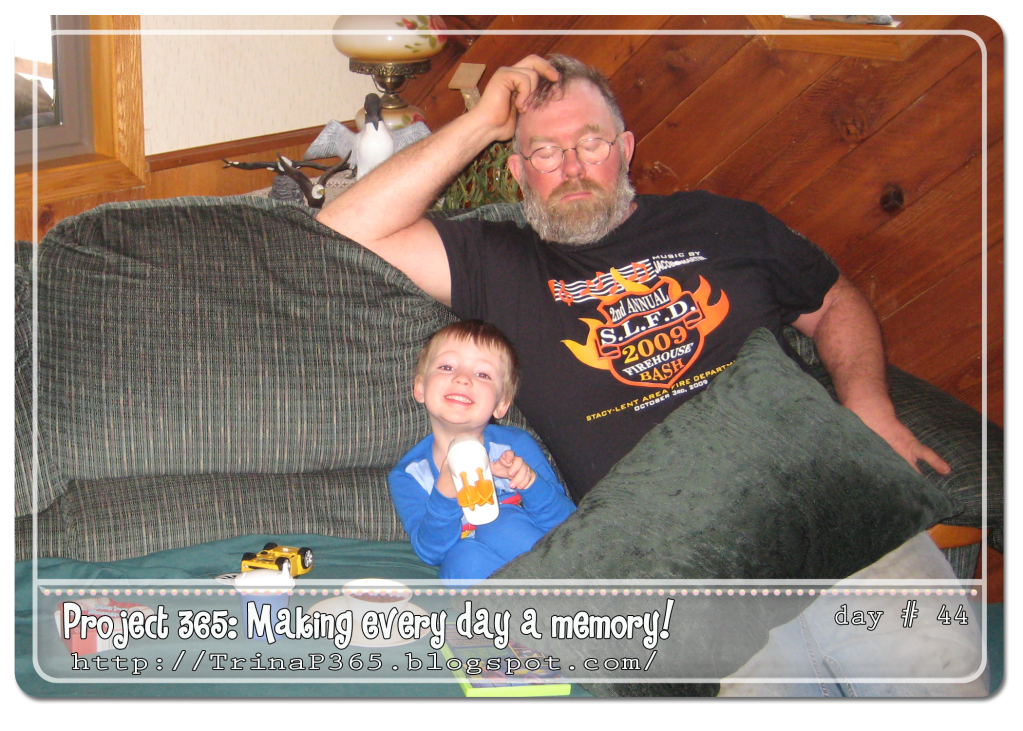 Day 44(photo 2): Mom took this photo for me - but I told her to (I was talking to her on the phone - Linda & I were out bummin') Apparently Bailey wasnt quite ready for me to take off his coat (he has a coat that I put on him in the winter after he gets his hair cut - to help keep him warm) because Mom came upstairs to find him laying in the sun - in the middle of the kitchen table! LOL
Day 45: Happy Valentine's Day! Today is also my Grandpa's 75th Birthday! To help celebrate with him we went to a small birthday party at their church - cinnamon rolls, donuts & juice! YUM! Happy Birthday Grandpa!