I'm a bit behind getting these on my blog - but I'm up to date w/ the LO at least :) Enjoy - I'll try to be back Monday with this weeks - get back into that routine again!
Day 67: Happy Birthday Aunty Kassy!! We miss you and we hope you're having fun in Colorado!!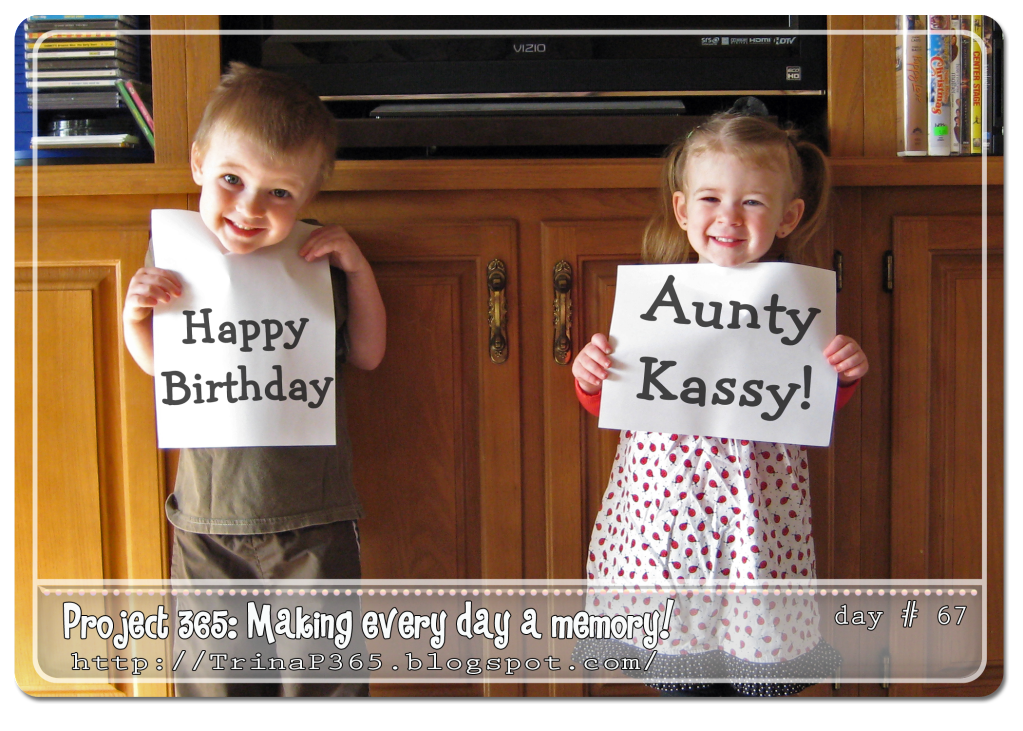 Day 68: Today after Trevor got done w/ school we went to the Smola's to play! The kids got to ride their bikes in their new shop - and had tons of fun doing so! Here is Trevor & Tucyr!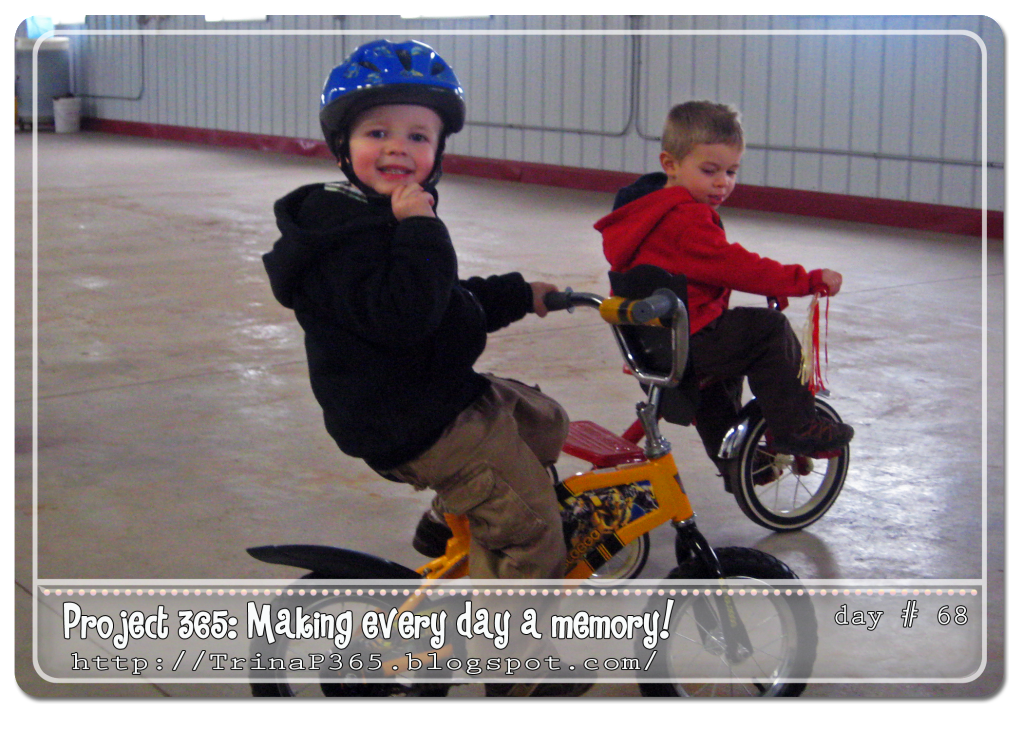 Day 69: Trevor was sooooo excited that Grandma Hoppe was at his house - he was using her as a jungle gym!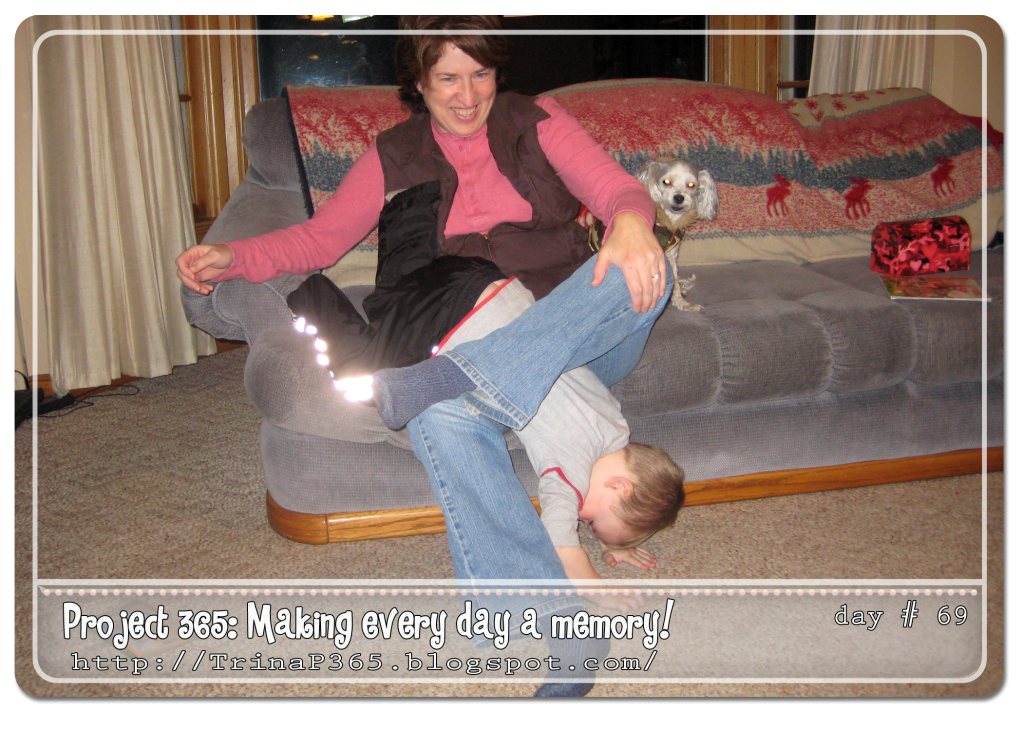 Day 70 (photo 1): I got up early today to get ready to go sub at the Elementary School - and I also made some home-made cinnamon rolls - they sure look tasty! Too bad I put them in the oven as I was leaving - and I didn't get to enjoy any! :)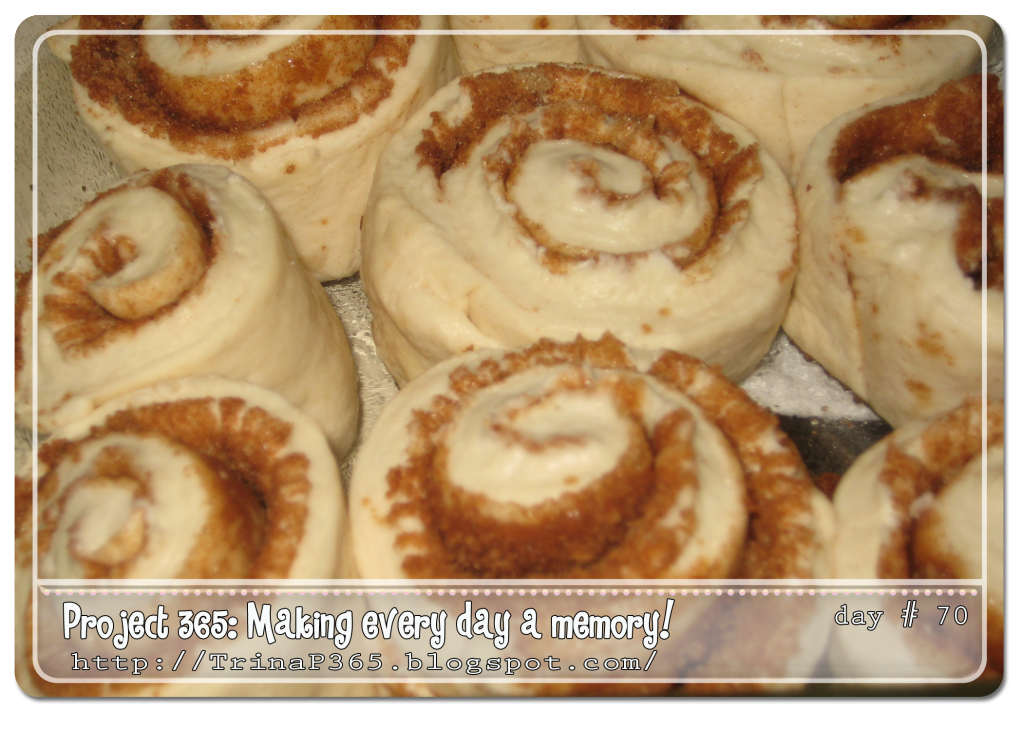 Day 70 (photo 2): Trevor loves our new "bug zapper!"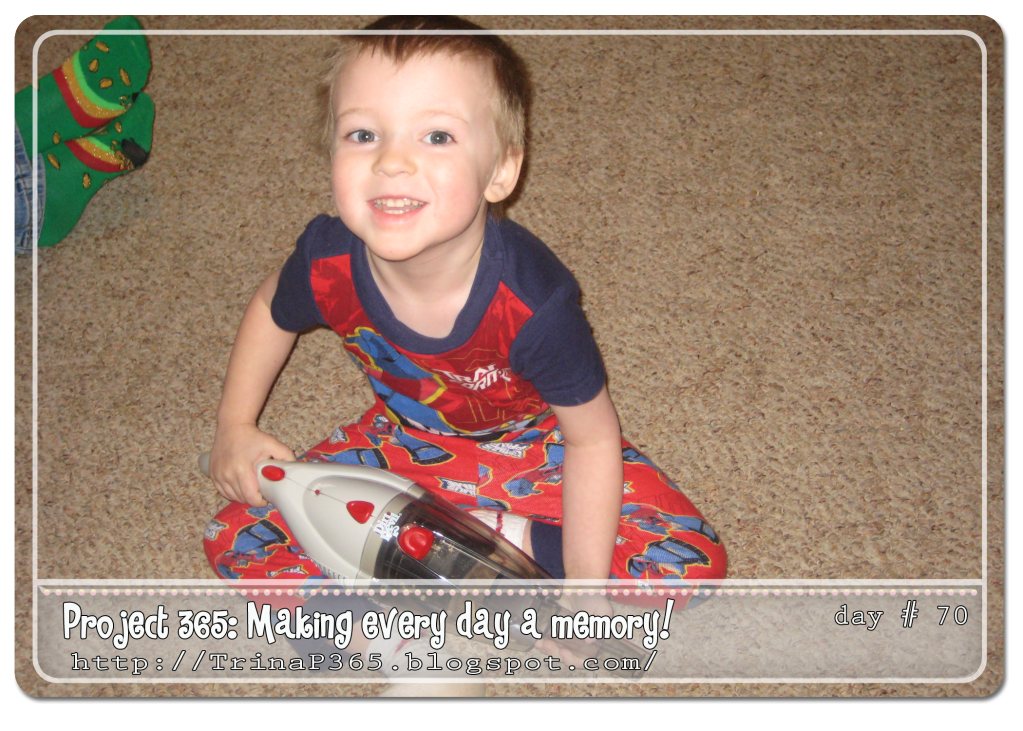 Day 70 (photo 3): Trevor was using the camera - and he thought it would be a good idea to include Reeses in our daily photo! I thought it was a cute picture! :)
Day 70 (photo 4): Trevor cleaned out the toy cupboard and thought it'd be a good place to hide - isn't he cute?!?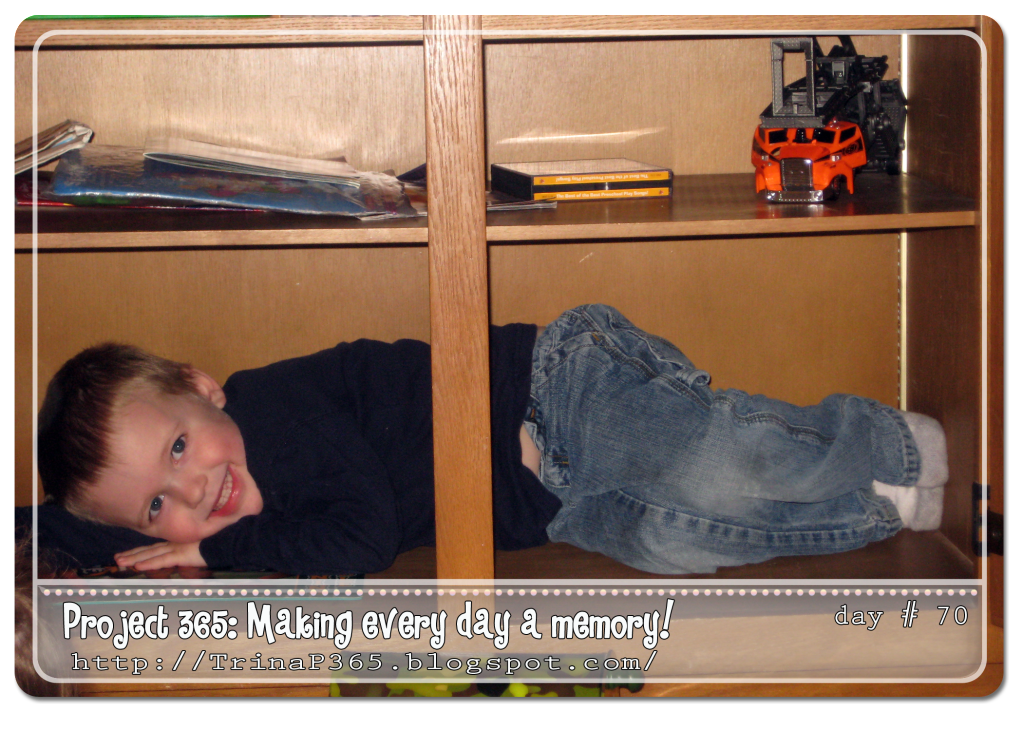 Day 71: WOW! March 12th and there is NO MORE SNOW! Crazy!
Day 72 (photo 1): Trevor & Kaylee taking out the new John Deere Gator for a spin! (at Grandma & Grandpa Hoppe's house)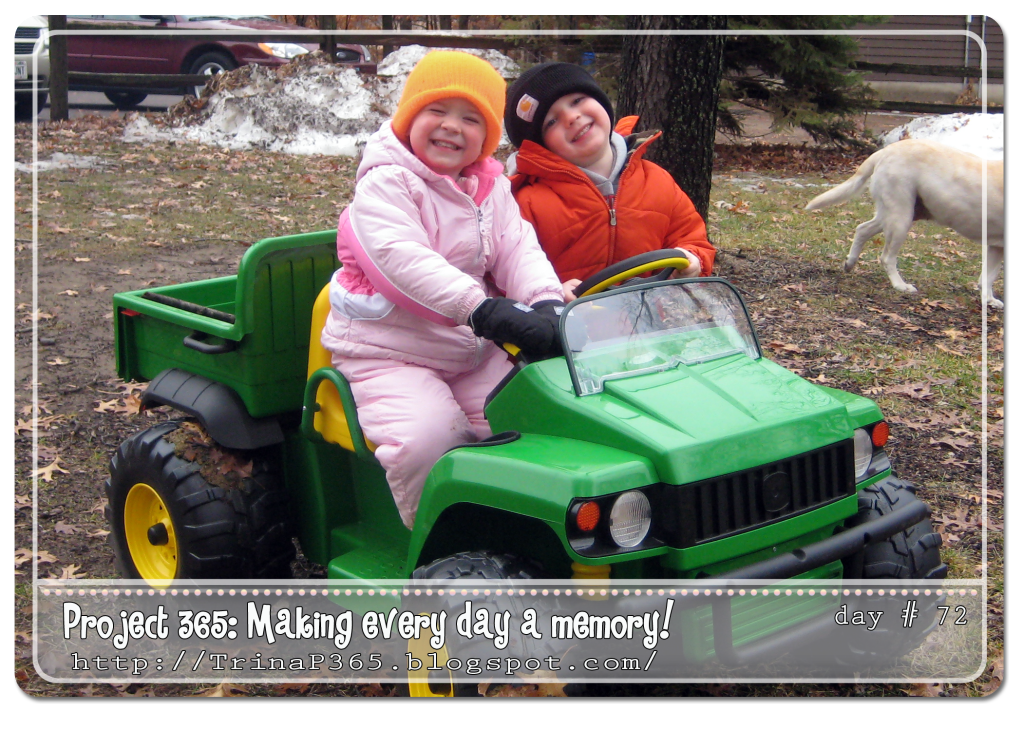 Day 72 (photo 2): We decided to do a picnic lunch since it was soo nice out! We did hotdogs on the fire - had some grapes and chips - and of course did some S'Mores! :) YUM!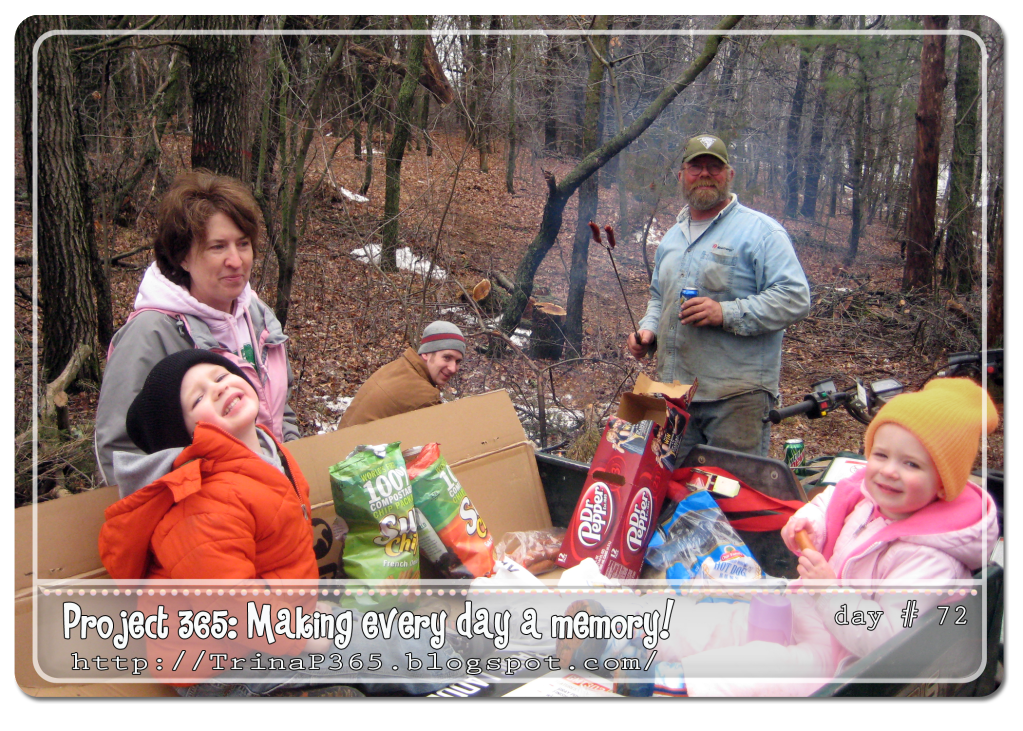 Day 72 (photo 3): Trevor enjoying his marshmallow!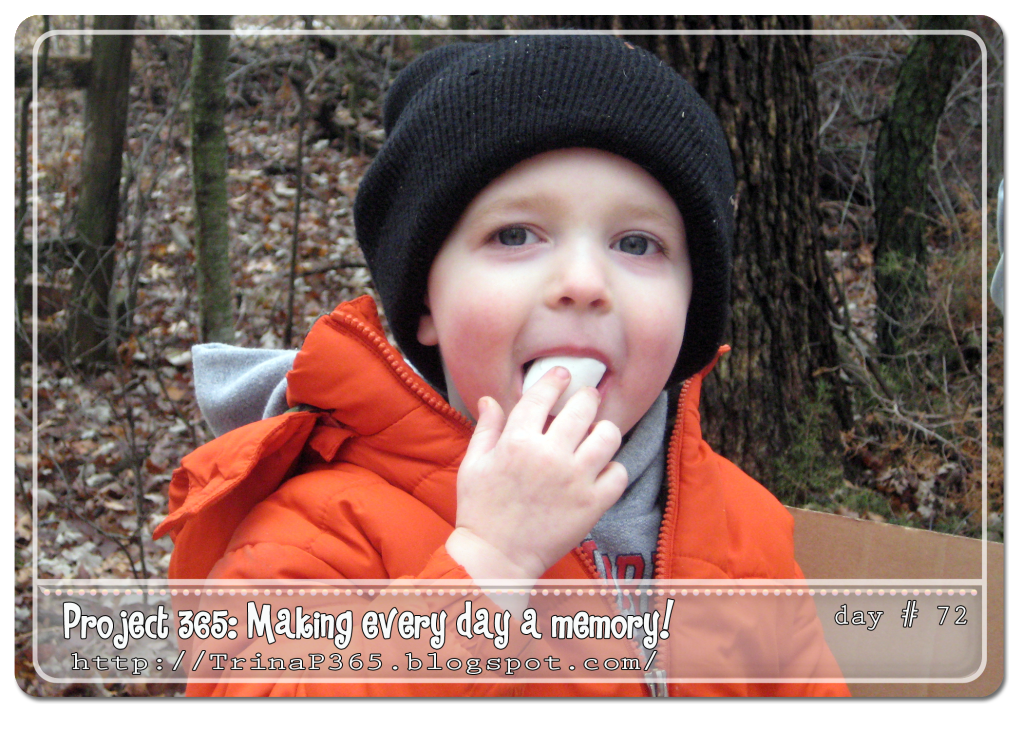 Day 73 (photo 1): 61* isn't that crazy?!?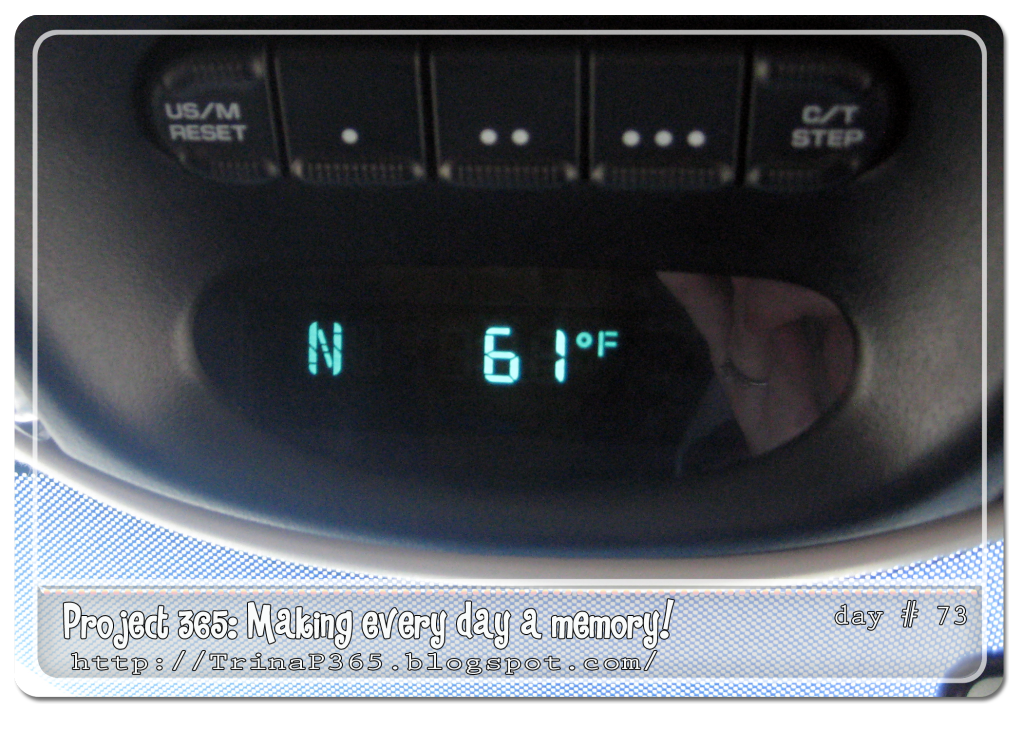 Day 73 (photo 2): We went out to lunch after church w/ Mom's family for her Birthday Lunch (better late then never!! :) hee hee)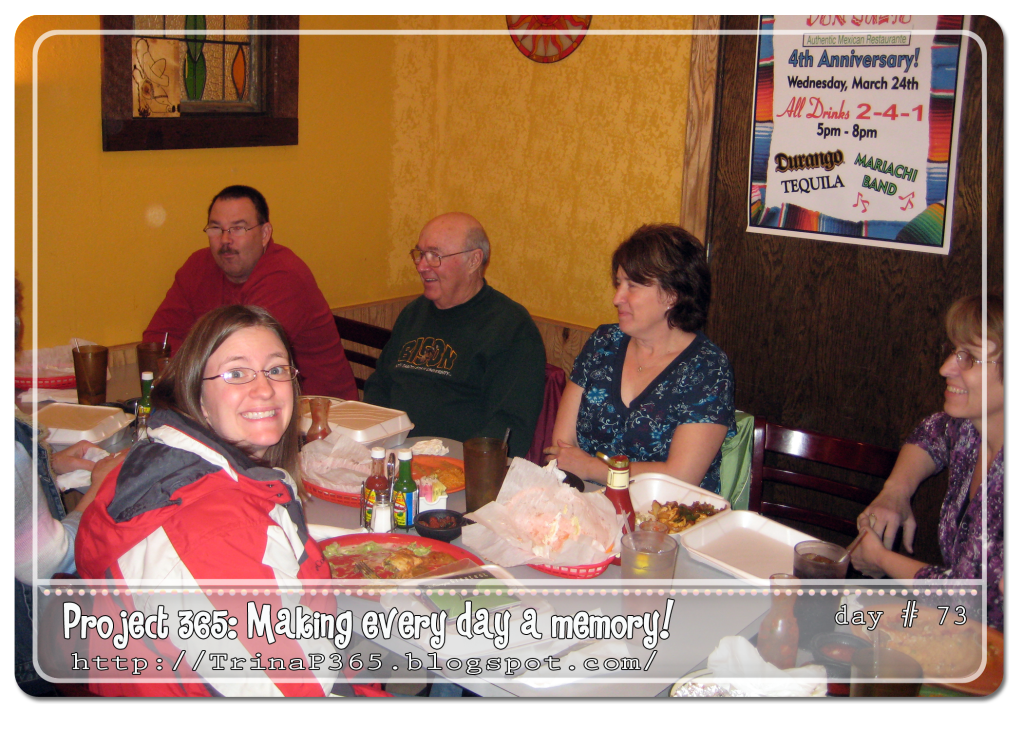 Day 73 (photo 3): Kaylee is back at her painting - she LOVES to paint (with water of course!) Trevor joined in on the fun too!