Day 74 (photo 1): Trevor playing with some sidewalk chalk.
Day 74 (photo 2): Trevor blowing bubbles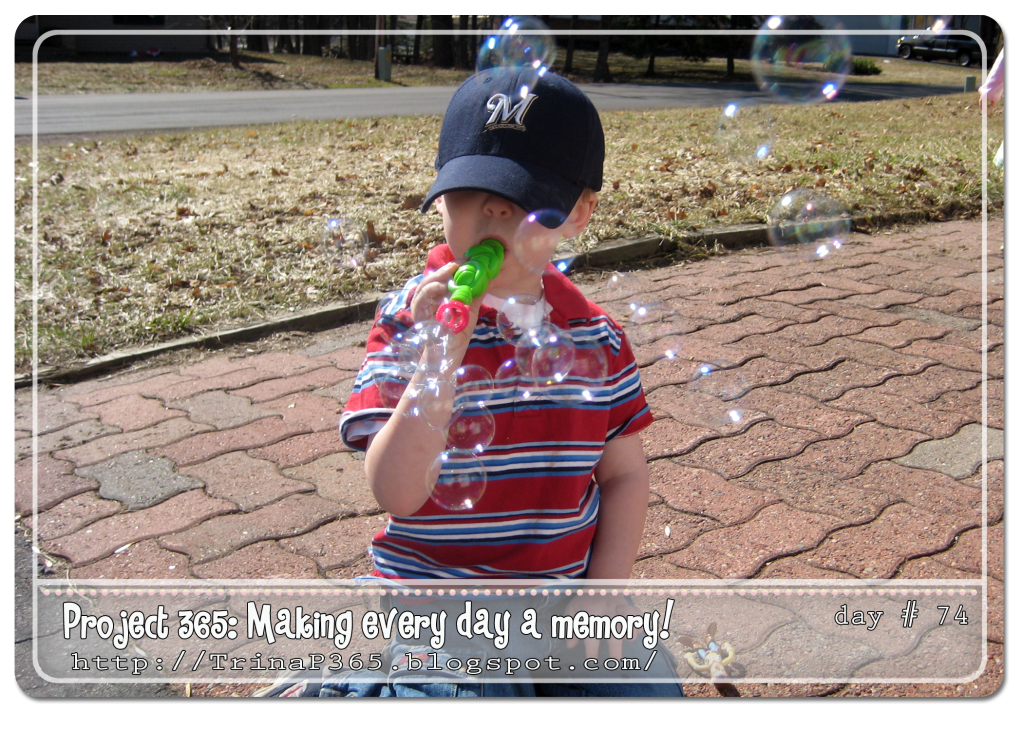 Day 74 (photo 3): Trevor & Kaylee enjoying the beautiful sunshine!
Day 74 (photo 4): Trevor & Kaylee help collect sap! (Don't worry - the keys were out!)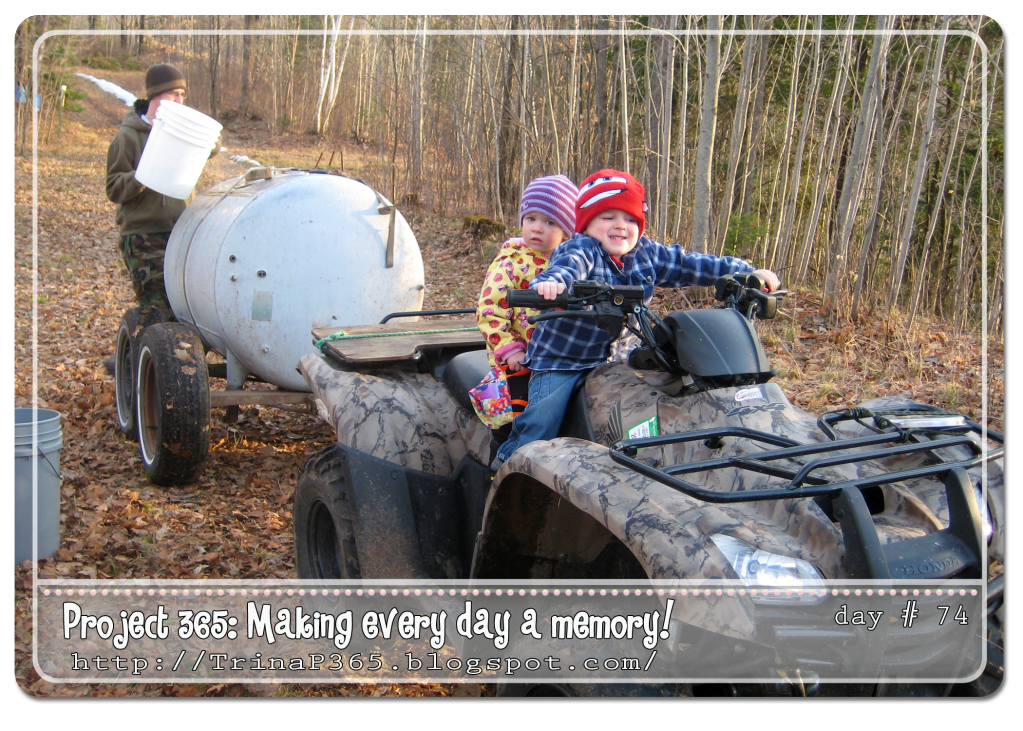 Day 74 (photo 5): Trevor waits patiently for a drop of sap! (he was actually able to catch a few on his tongue!)
Day 74 (photo 6): Kaylee attempts to get sap too - she wasnt quite as successful as her brother was!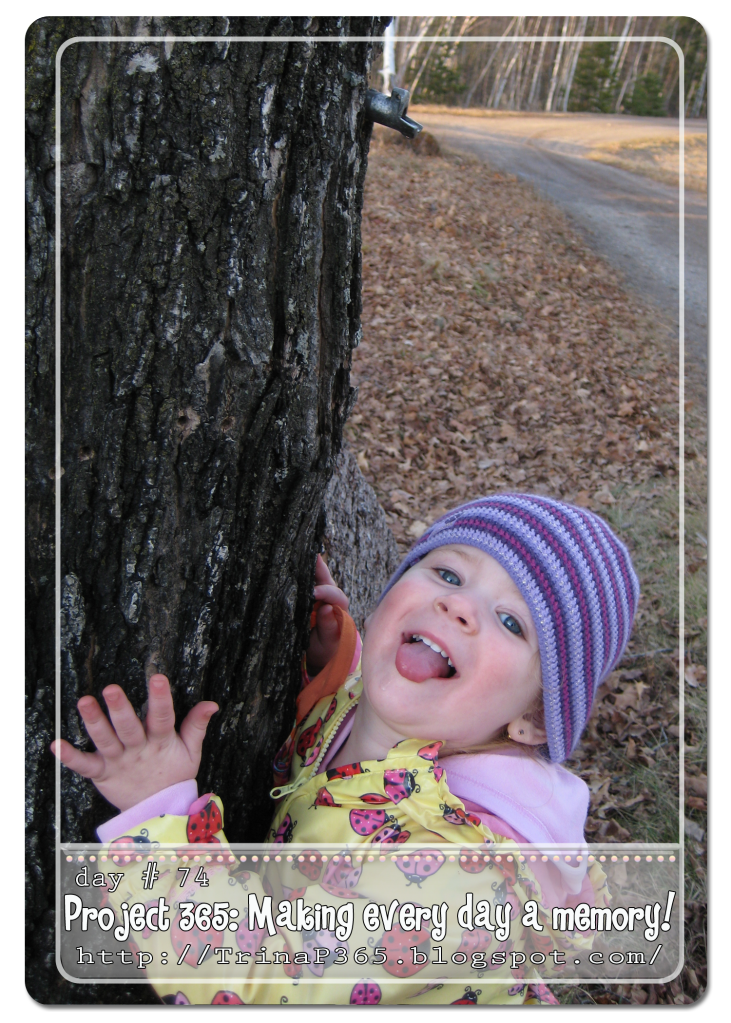 Day 75: Trevor had a Spring Concert at his school today - he did such a great job singing! We're so proud of him!!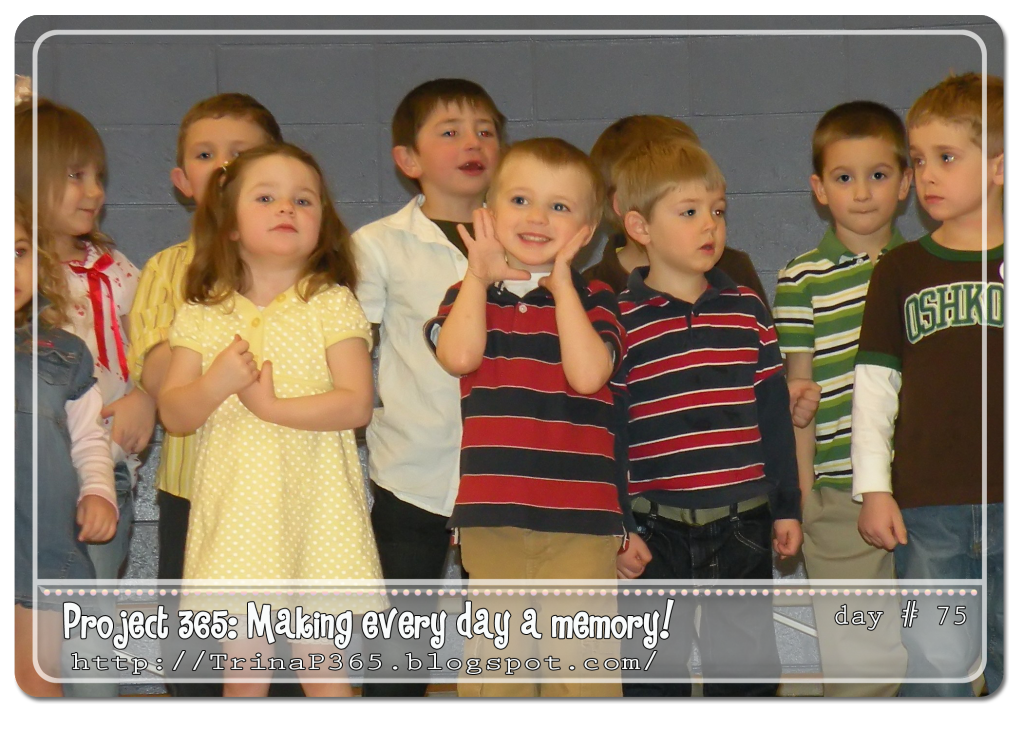 Day 76: Happy St. Patrick's Day!! Kaylee helped make some green Jell-o to try to make shamrock jigglers - they didnt turn out like jigglers - but they tasted good!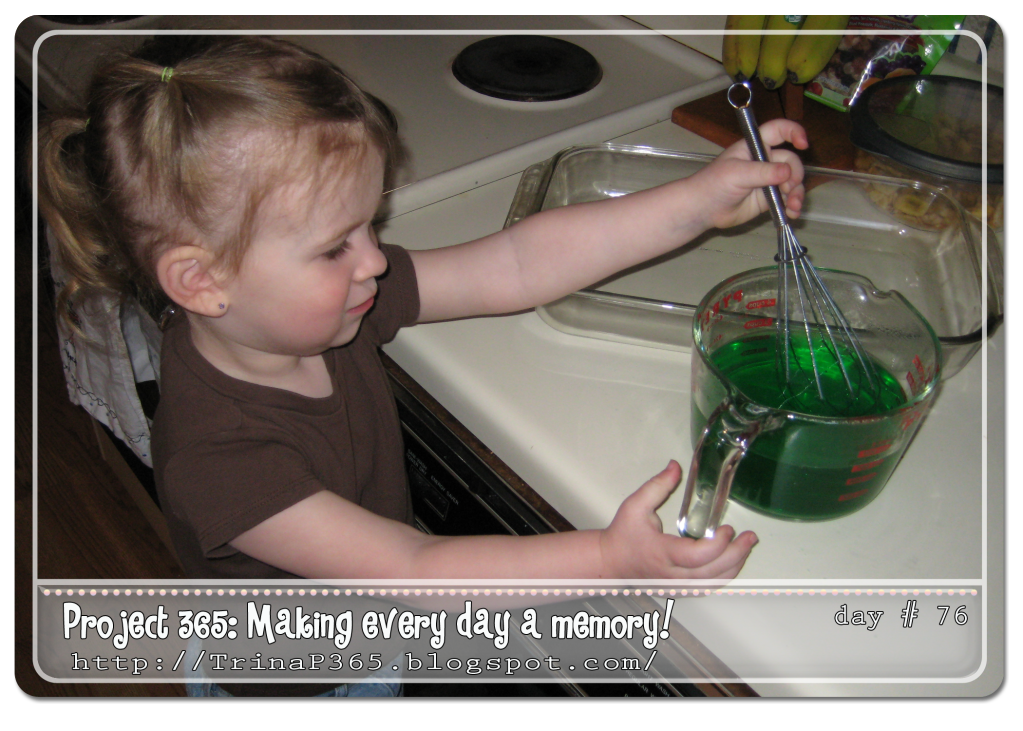 Day 77: After Trevor & Savannah got done wiht pre-School we headed to Wausau for the afternoon - of course that meant stopping at McDonald's for lunch!
Day 78: Kaylee being a goof-ball!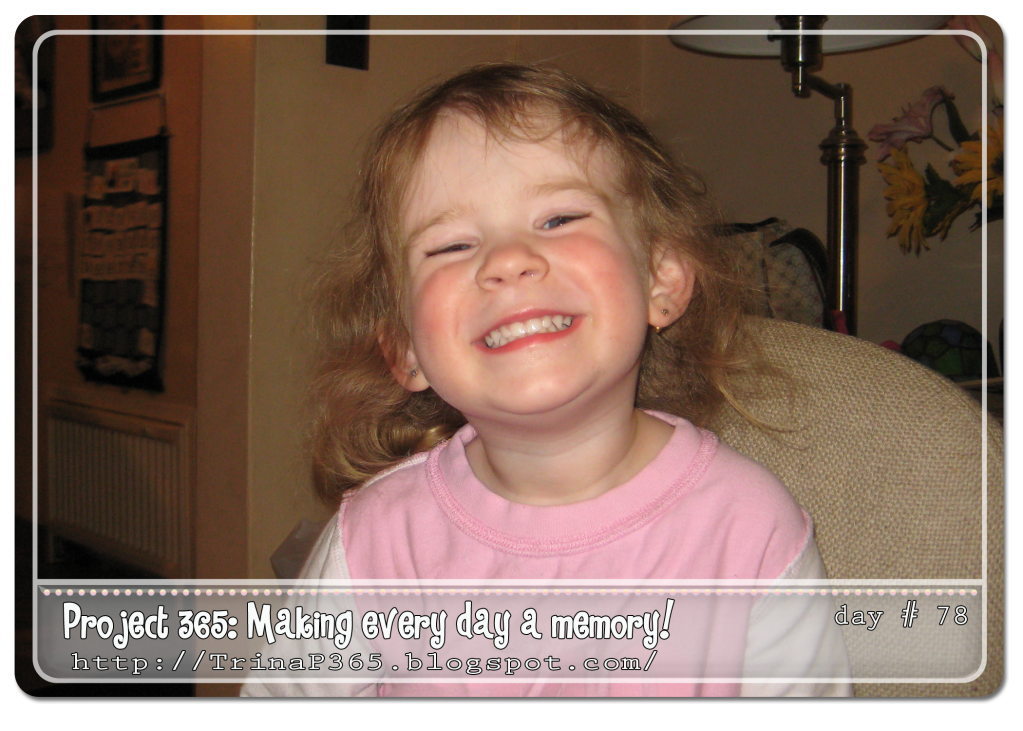 Day 78 (photo 2): "Big" Trevor & Christi came to visit for the weekend!! Of course Trev had to stay awake until they got there - even if that was at 10 o'clock and he didnt nap all week!! He showed off to them by reading a few Transformer books before heading off to bed!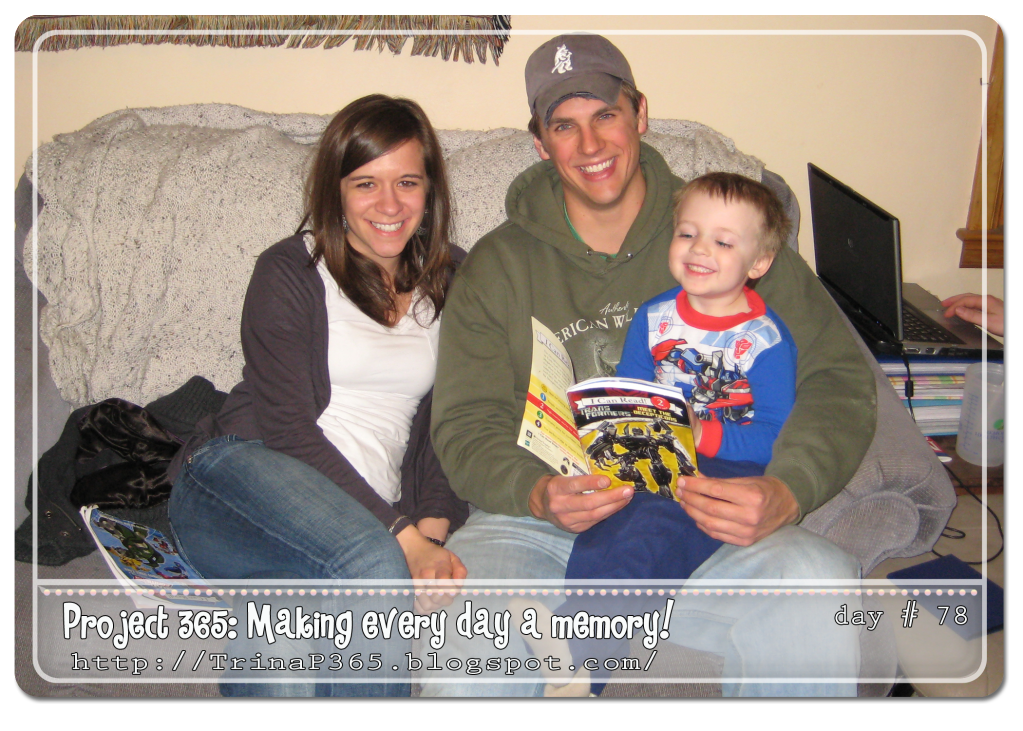 Day 79 (photo 1): Even though the weather was a bit chilly (and there was a BIT of mud on the trails) we took the wheelers over to the sap shack! It was a nice ride - but Trevor decided he was going to ride with "Big Trevor" and Christ - instead of Mom & Dad! :( LOL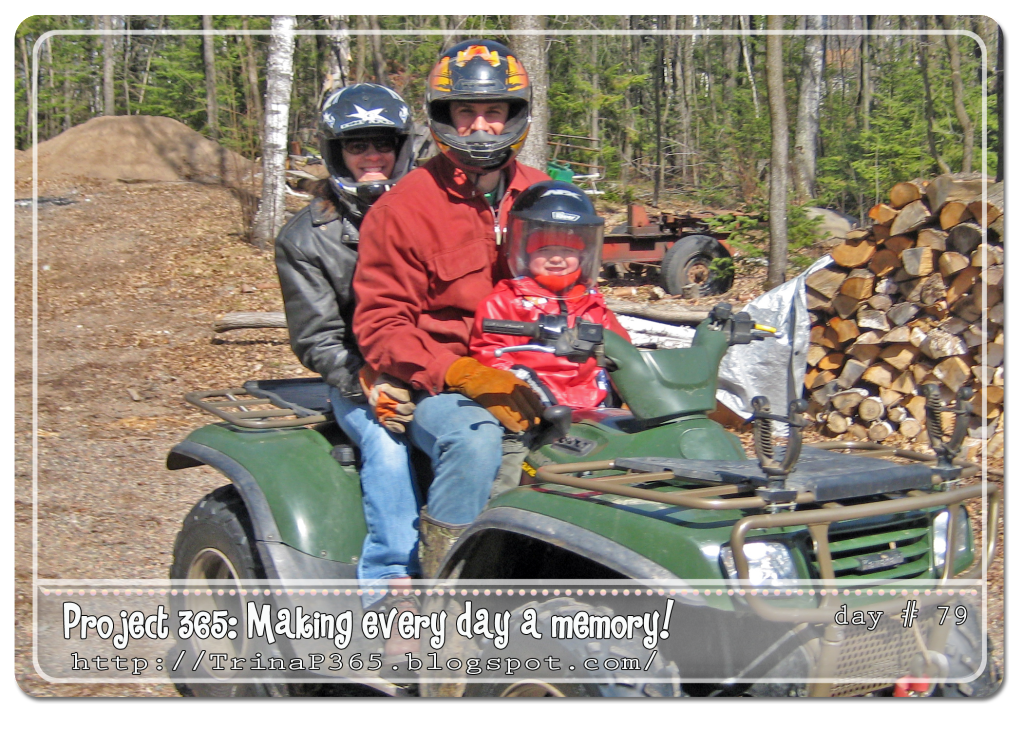 Day 80 (photo 1): After supper we headed out on a walk to get a bit of exercise - and where do you think the kids wanted to walk to? Of course - THE BIG RED ROCK! :)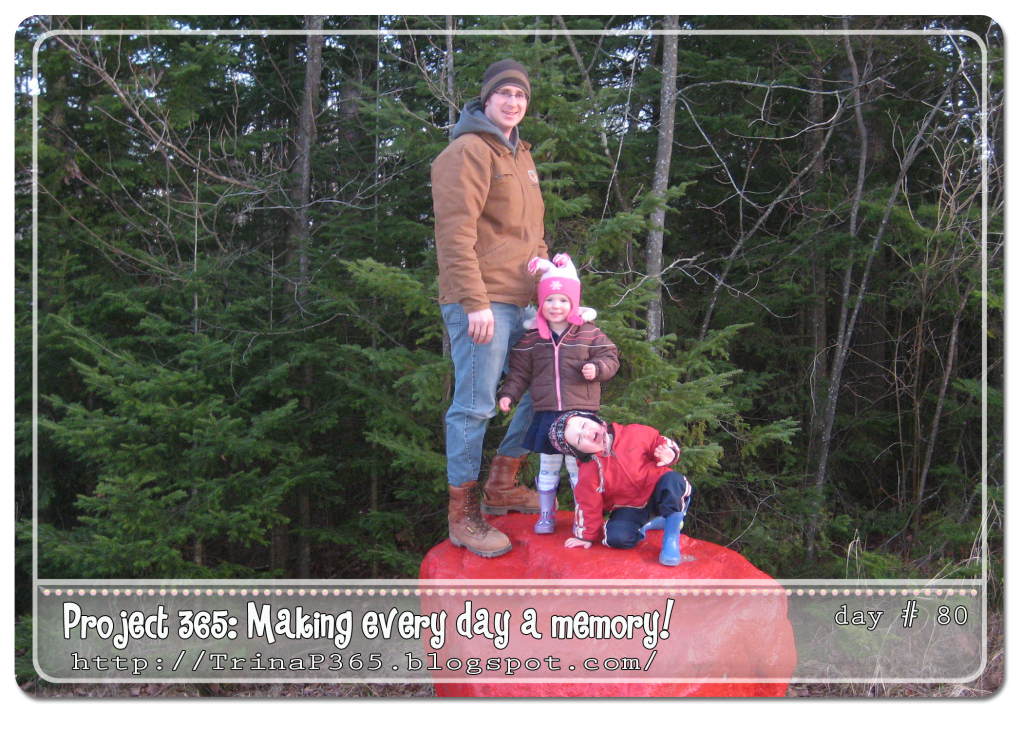 Day 80 (photo 2): Family photo on the big red rock - one kid is sticking out her tongue the other one is hanging his mouth wide open....what more could a mom ask for??! ;)