Ok - Here goes nothing! Here are my first 7 days for P365....we'll see how long I can keep this up ;)
Day 1: (2 photos - I couldn't choose just one!! LOL) Happy New Year's! We spent New Year's Day with Paula and Aaron. After the kids went to bed we had a good time hanging out as "adults"! LOL
Day 2: The Martfeld's also came to visit us over the long weekend. Here is a photo of our adorable Godson Aiden - I think he looks like his godmother! ;) (grrrr....remind me to edit this photo before I scrap it! I dont like the red blob thing behind his ear! DISTRACTING!!)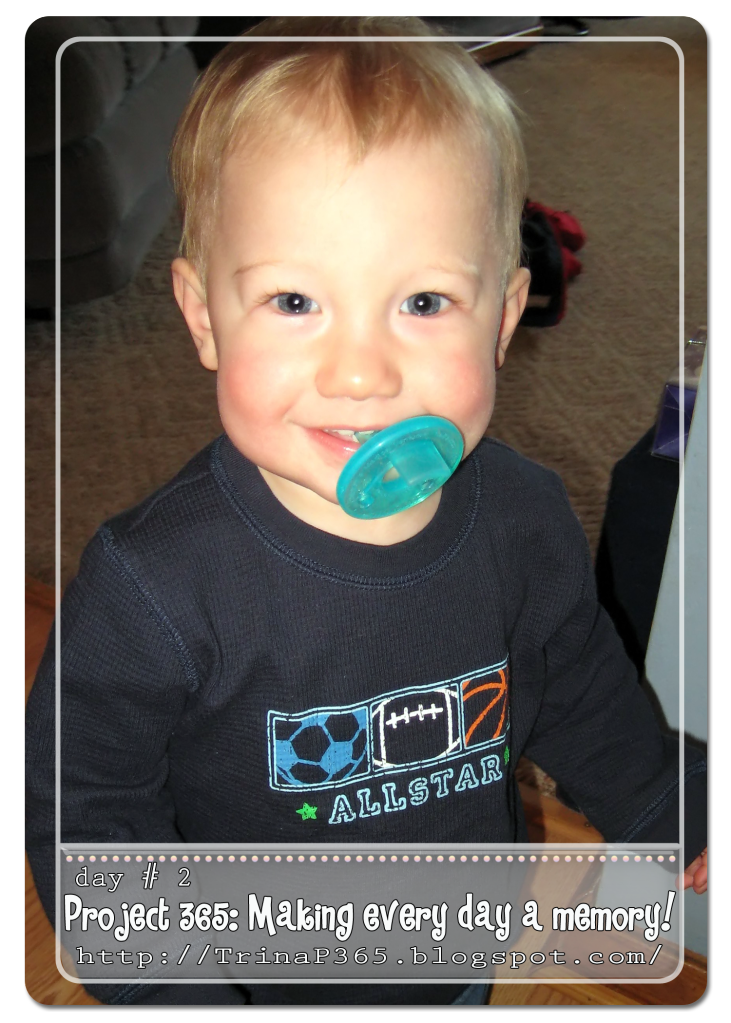 Day 3: All 4 kids on the couch. I wanted to get a pic quick of the 4 kiddos on the couch before the Martfeld's had to leave! :( They are a fun bunch of kids - it's great to see them all get along so well! I love watching them all play together! (I also have a photo of Trevor driving the Kitty Kat for the 1st time - I just have to get it off the camera - so this day will have 2 photos as well!)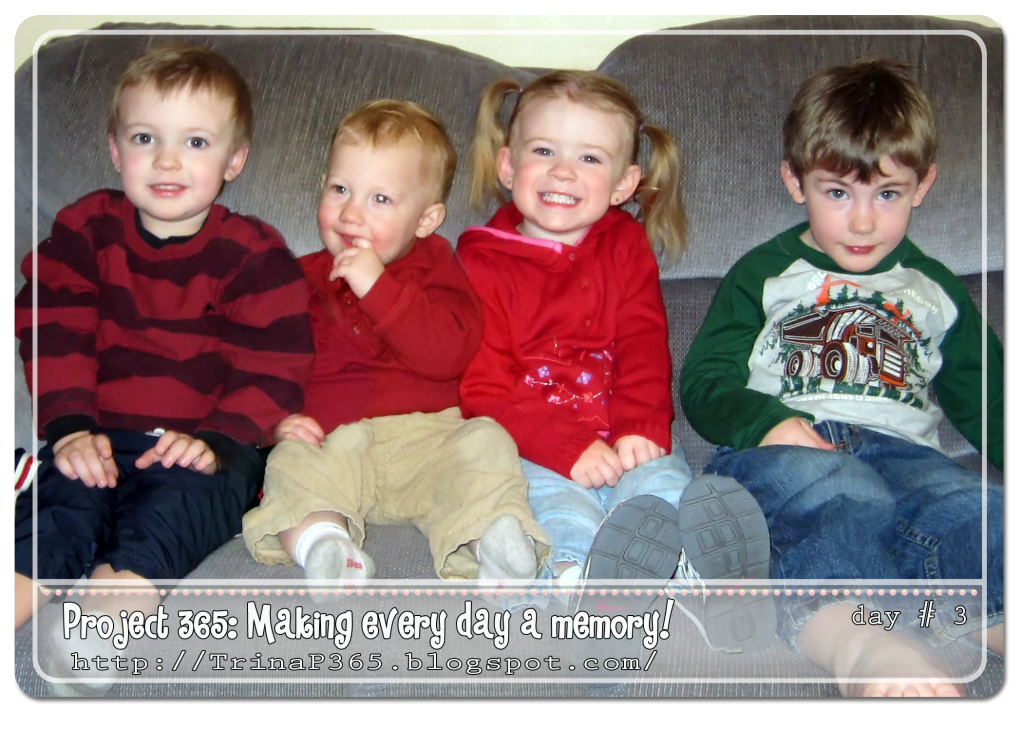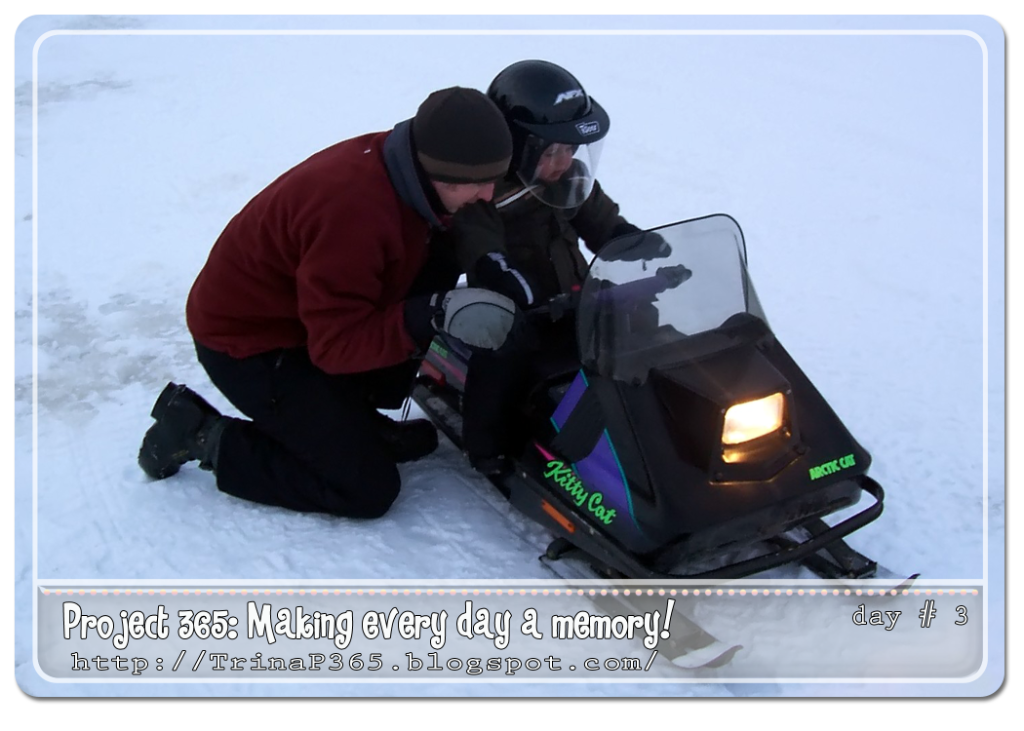 Day 4: Trevor loves to play Wii! Today he was playing Wii Sports and was doing one of the bowling training games. I took this photo after he got a strike (I tell ya, he's a better bowler than me!). And of course as soon as I took this photo - he bowled a second strike - but he didn't think he needed any more photos!
Day 5: We had a slumber party with Alexandra last night - her mom had to go in for a check-up (the potential of her new baby brother or sister coming was EXCITING!) All three kids slept in the same room and slept GREAT! Here they are in the morning in our bed watching cartoons while I got ready. We can't wait to have another slumber party (and hopefully to meet the new baby sometime soon!)
Day 6: Cute 'little' Kaylee Bug! Here she is in her matching outfit for her doll - made by Grandma! Aren't they cute?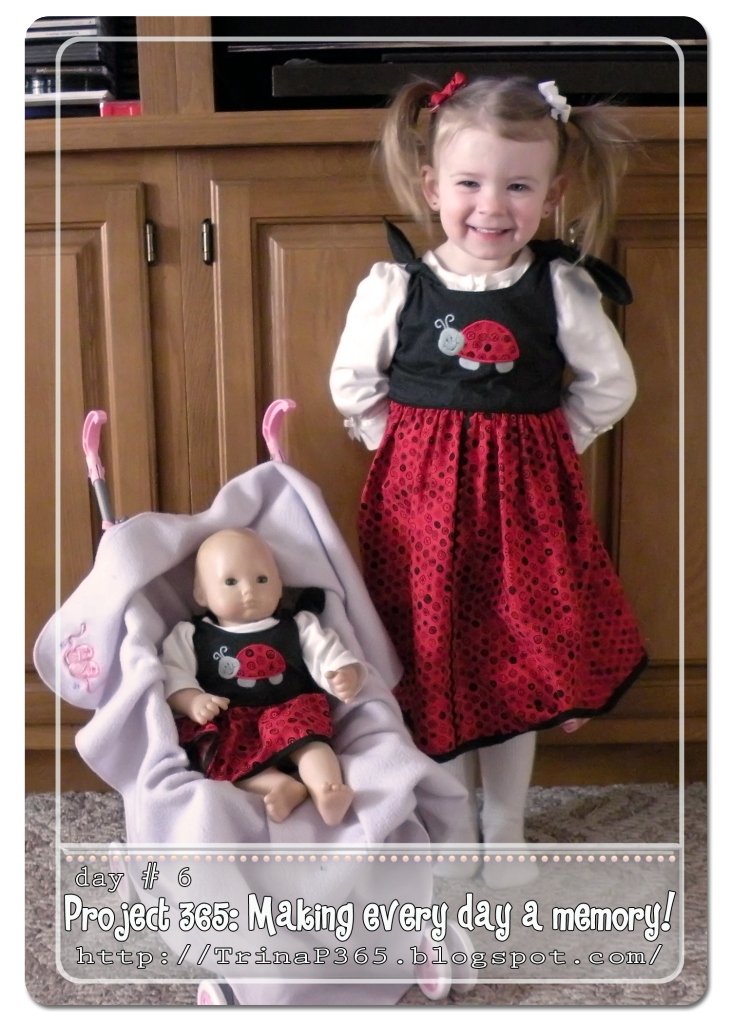 Day 7: Today Kaylee and I went to M&M's playgroup while Trevor was at Pre-school. After we picked Trevor up from school we met a bunch of the other mom's and kids from playgroup at McDonald's for lunch! It was chaotic but the kids all had a great time! Here is a photo of Trevor & Sienna eating lunch together - they get along so nice! Aren't they cute?
(WHOO HOO got my pics off my cell phone - didn't turn out too bad considering!)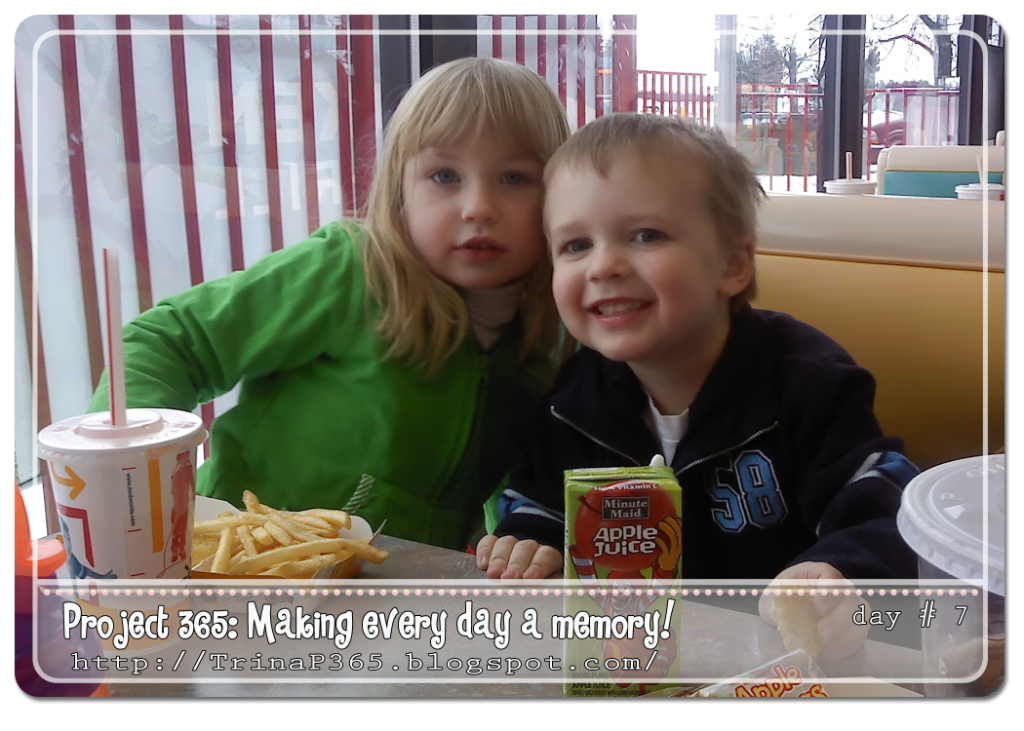 I also want to thank
Miss Erin
for the use of her fun template for showing off my P365 photos! Isn't it cute!?!