Ok, so here goes another week! Here are the photos I have so far!
Day 8: Happy Friday! On Fridays we go to the Coffee Shop with Grandma Ann and then go to the library (and attend story-time - but they didn't have storytime this week - they're still off on break!). Here is Kaylee at the coffee shop looking oh so grown up! What a ham!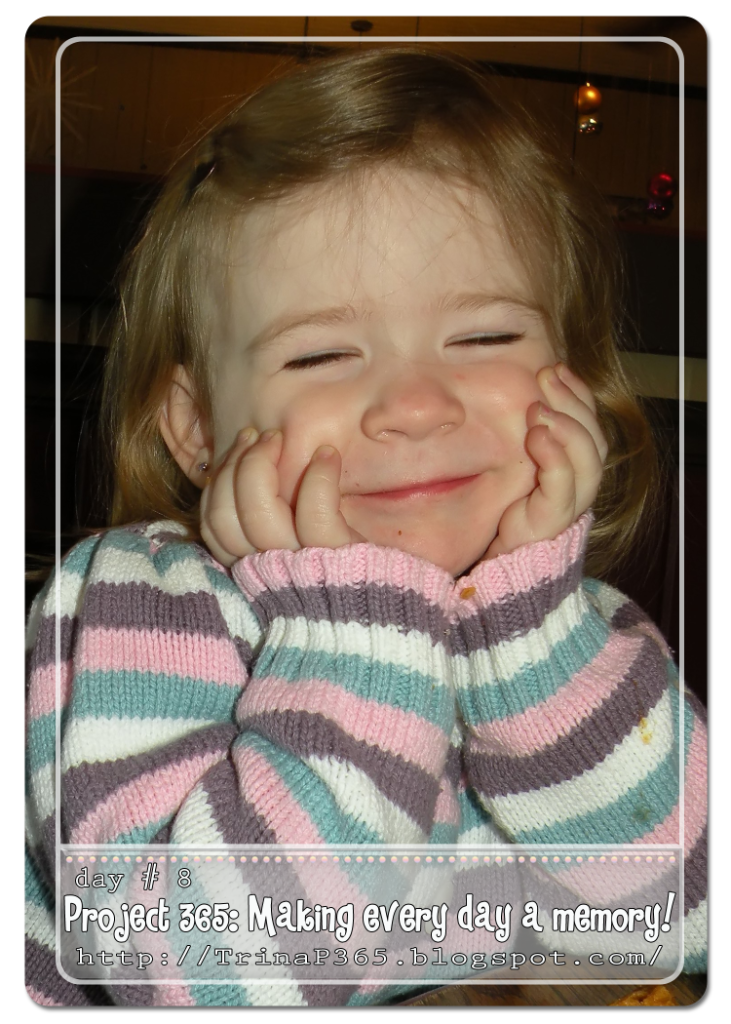 Day 9: Today we had to go to the Verizon store and try to get our bill figured out. While Dad & Grandpa Trent did that Mom & Grandma Ann took the kids to the mall. Of course we had to stop and let the kids play! They are so cute when they want to be!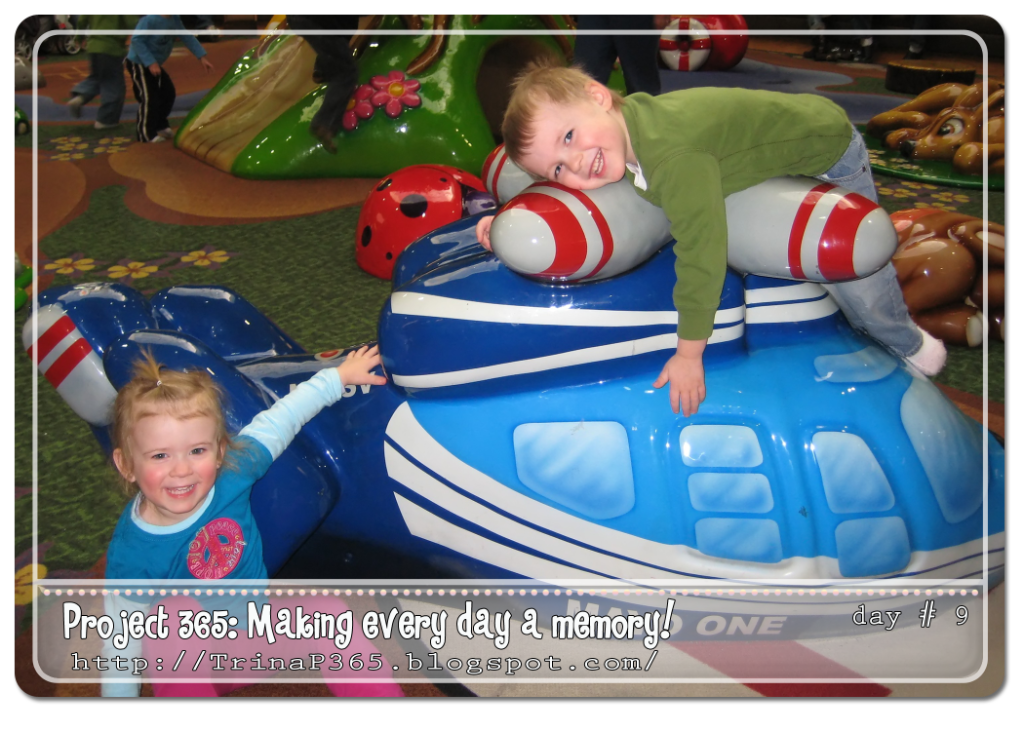 Day 10: Kaylee wanted to go to Sunday School today during Mass - and at first Trevor didn't want to go - but once Kaylee was going - he was in! They made little crosses that said "Baptism" (to go along with the readings today) using those great foam cutouts that are pre-stickied! The kids love them!! In the photo is Kaylee, Alexa (a friend from summer ball - her dad plays on Tom & I's softball team) & Trevor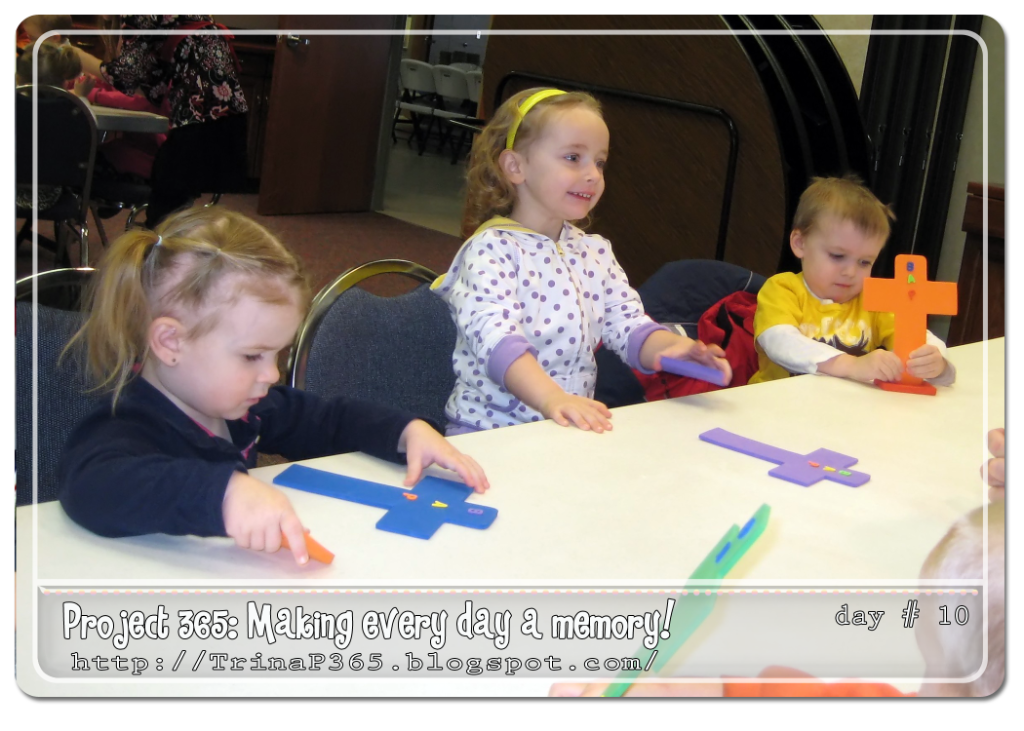 Day 11: Aahhh! There's nothing like a clean living room!! I spent a good portion of today rearranging my Living Room and cleaning up and organizing the toy room (still a lot of work needed in that room!!) But I like the way the living room looks - not quite so disastrous!!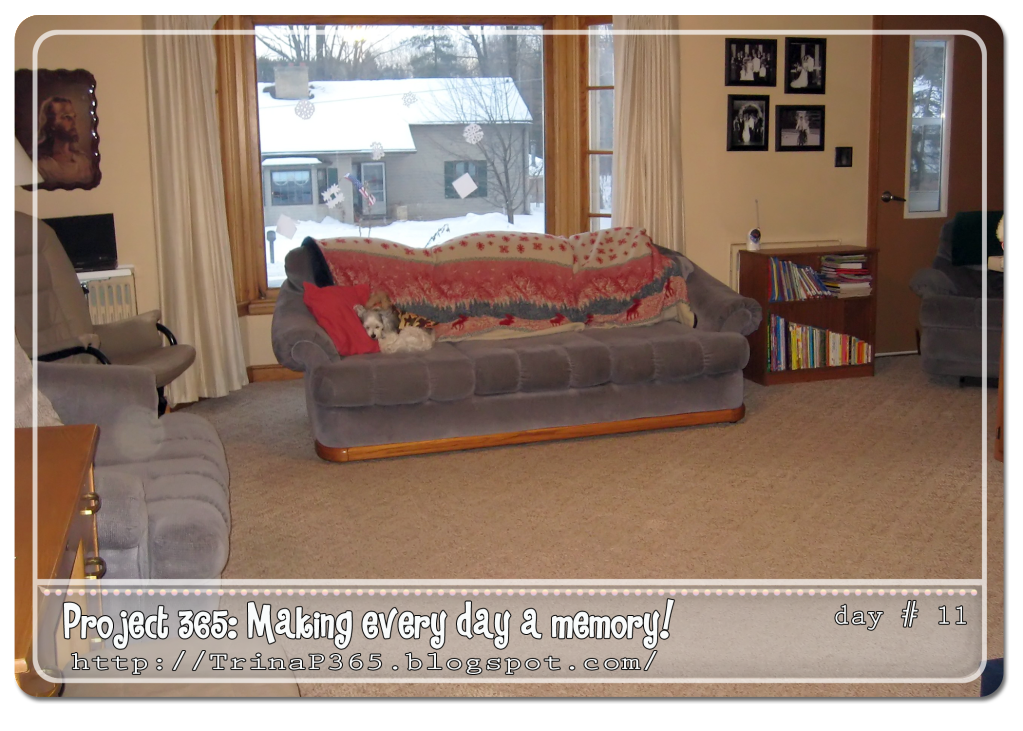 Day 12: Trevor and Kaylee playing with the keyboard from Aunty Kassy. Just another reminder of why its nice to have a toy room - less noise in the rest of the house! ;)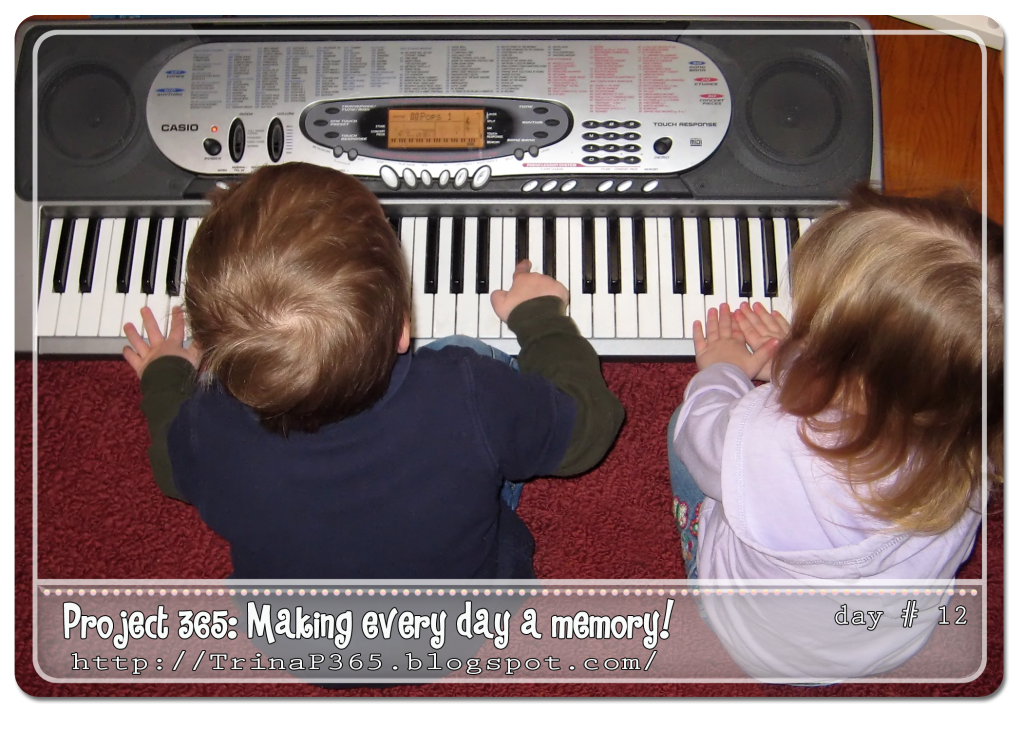 Day 13: Say Cheese!! Trevor received some Happy Joe's coupons from school for reading so many books a month - so tonight we went out for pizza for supper. The kids (& Dad)enjoyed the games!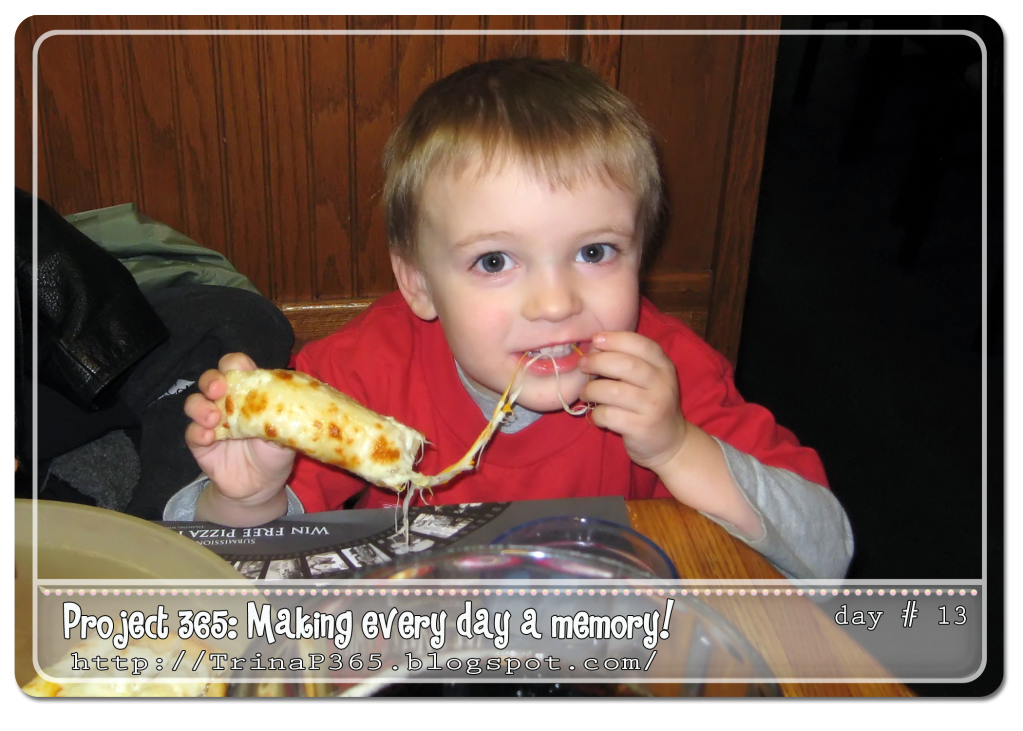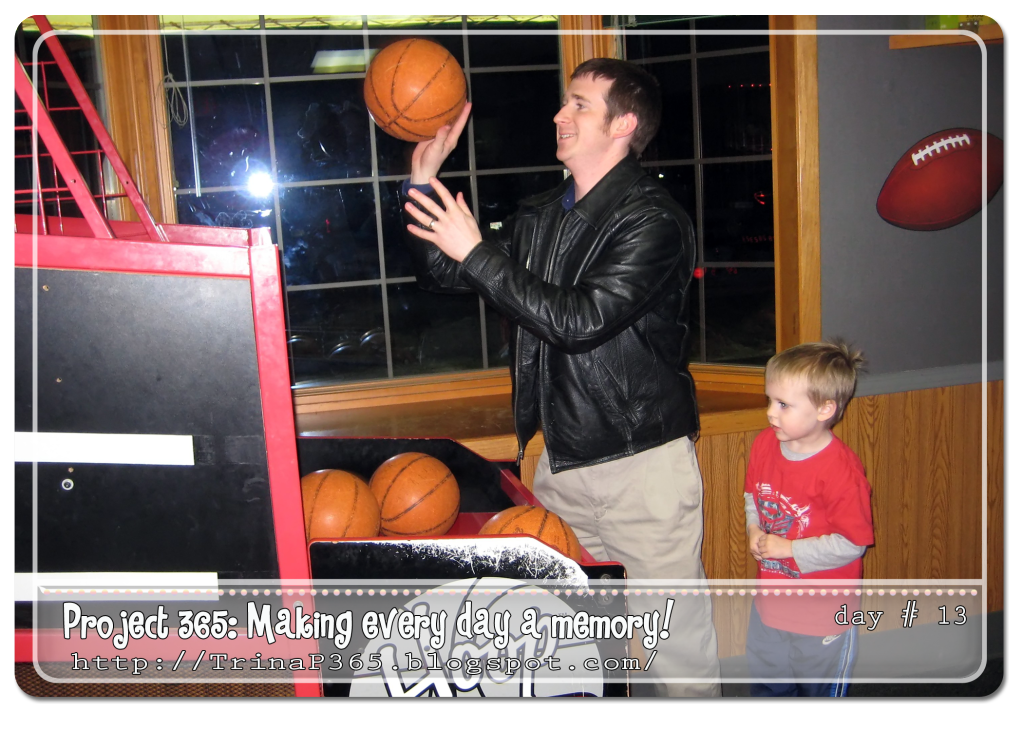 Day 14: Today Savannah, Peyton & Amber came over for lunch after the kids got out of school. They sure did enjoy their time together - we just don't get to see them as much anymore now that Trevor & Savannah are in school!