Wow - this goes much faster when they are already all uploaded :) I did all the cropping, saving & uploading last night - so when I "lost" my computer again for the day - I could do this part on Tom's computer :) So this is officially my 5th post for the day :) LOL - this might be it for now - I have to finish the 4th week of photos - and scrap the 3rd week!
Day 105: Happy 3rd Birthday Alexandra! We helped her celebrate by having cake at her house.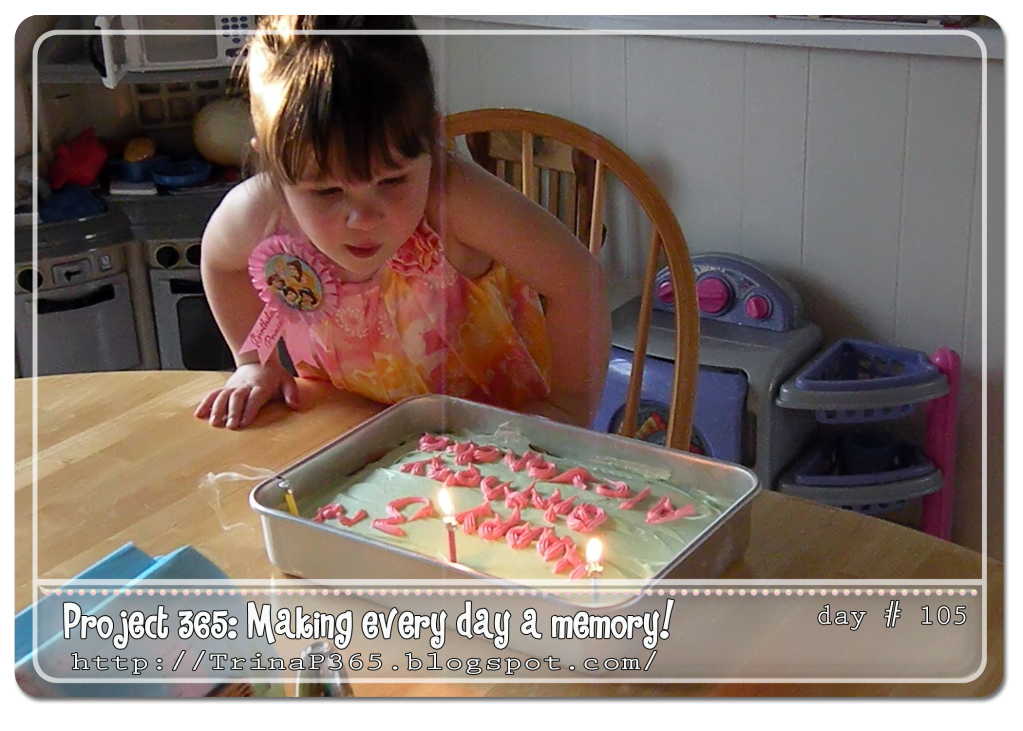 Day 106: We went to supper at the Korner Bar - where they have FABULOUS bacon cheeseburgers and fries - for reasonable prices!! We went with Grandma Ann, Grandpa Trent, Aunt Kate & Uncle Tim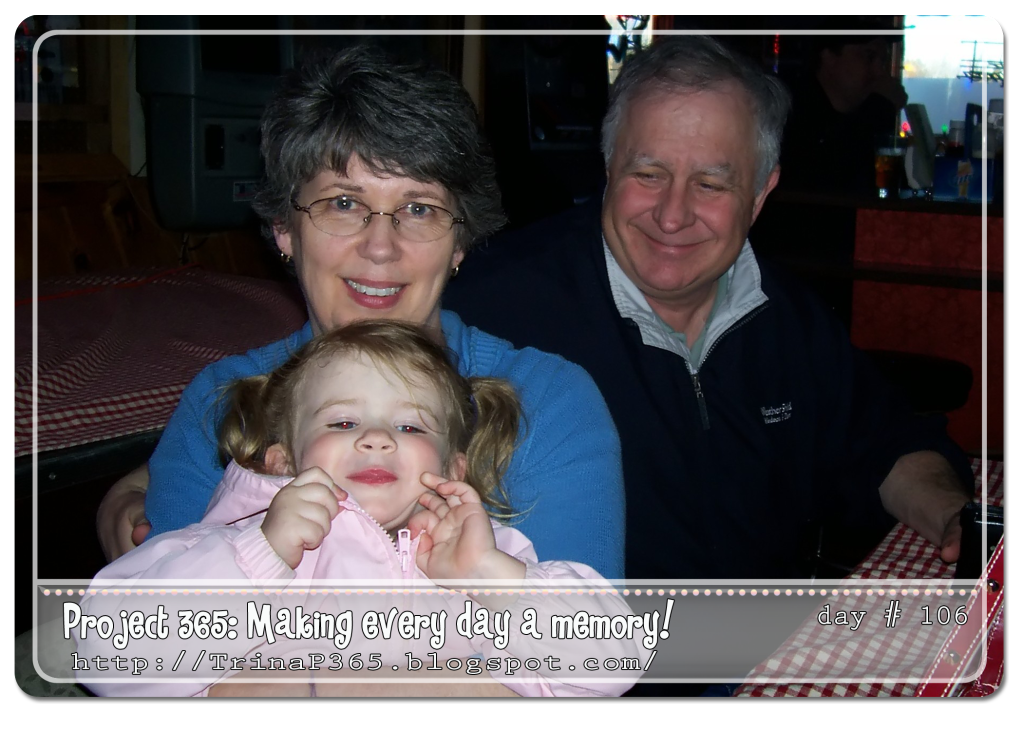 Day 107: Waiting for the picture yet - taken just not uploaded :)
Day 108: Waiting for the picture yet - taken just not uploaded :)
Day 109: We've been spending some time out at the lake working on the Scamp - Trevor loves to play in Grandpa's dirt pile - not exactly sure what he was doing here - but he looks cute :)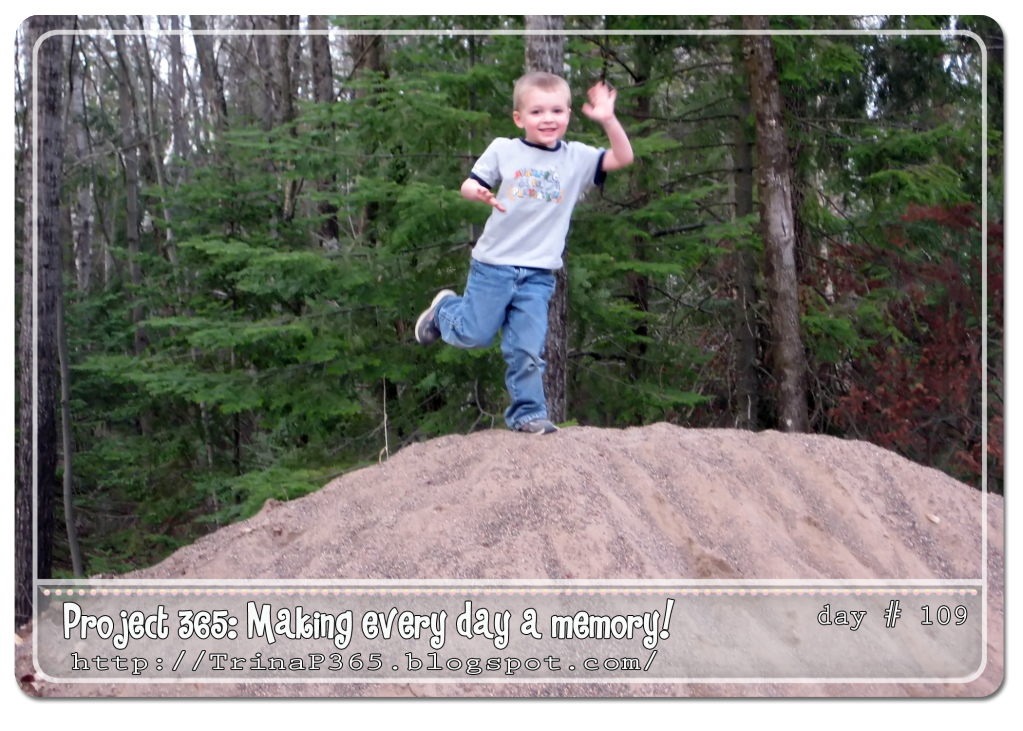 Day 109 (photo 2): Mom made the kids pose on the rock by the flowers - isn't this a cute Spring Photo?!? :)
Day 110: While Mom was doing some cleaning in the kids room and putting away clothes - Kaylee decides its time to paint - she chose blue "because you like blue mom" She' so sweet. When she was done I asked her what she was painting - and she said "angels, blue angels mom" It was cute :)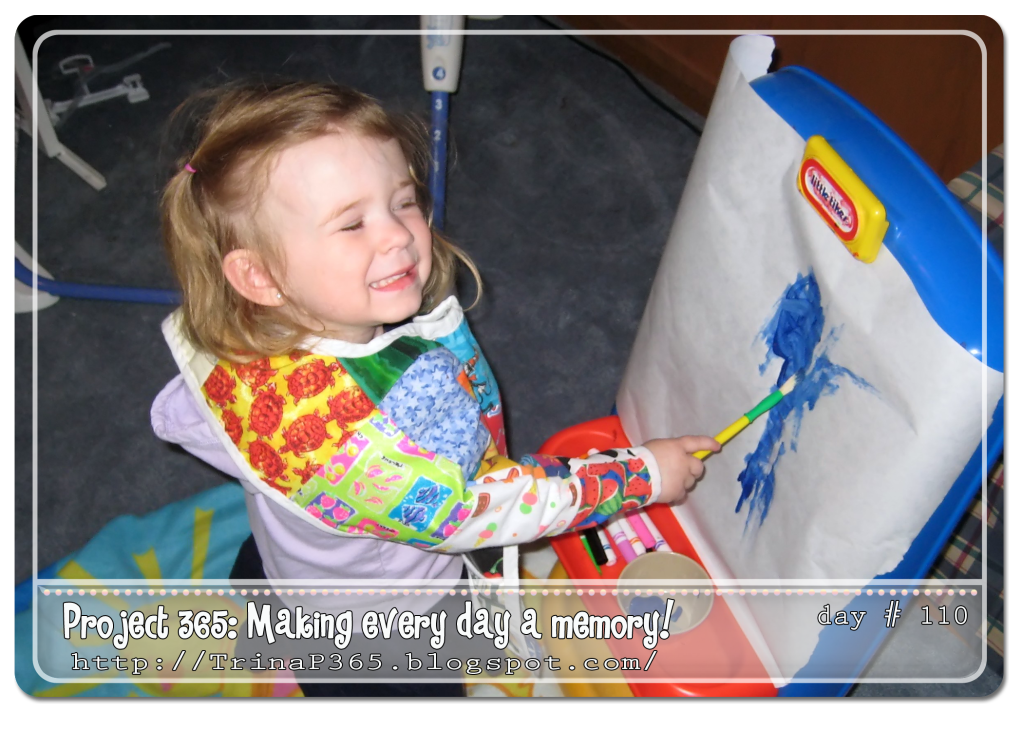 Day 111: Tried to bike with the road-bike crew this week - but our tandem was not up to par :( UGH! Turns out the gasket was shot and we needed a new one.