OK - going back and doing all these photos - so start leaving those comments :) Encourage me - LOL! (To leave a comment scroll to bottom of this post and find the little pencil icon and click on that :) thanks!)
Day 91: What a great way to start April! It was a beautiful day - so we had a picnic for lunch over at the Brady's house!
Day 92: Tom had a half day off of work - so we headed to MN after he got off - when we got there Aunty Kassy treated the kids to DQ! The sure liked that!!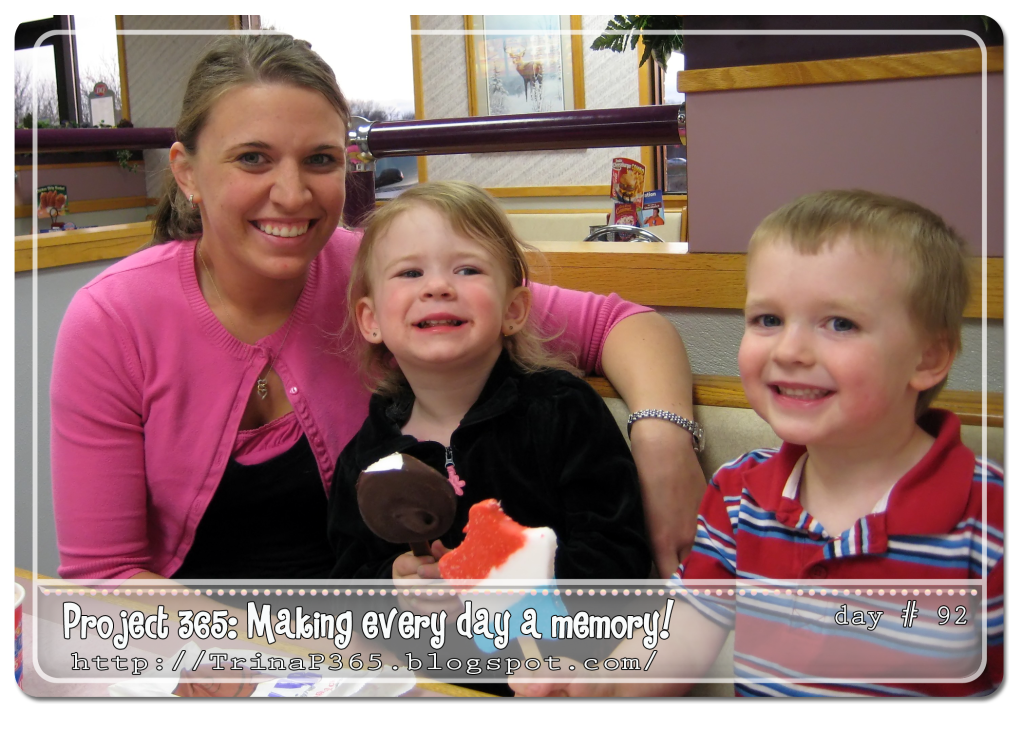 Day 93: Waiting ever so patiently for the egg-hunt to start for the "Hoppe Easter" get together!
Day 94: HAPPY EASTER!! Here are the kids posing by Great Grandma's Bunny Cakes!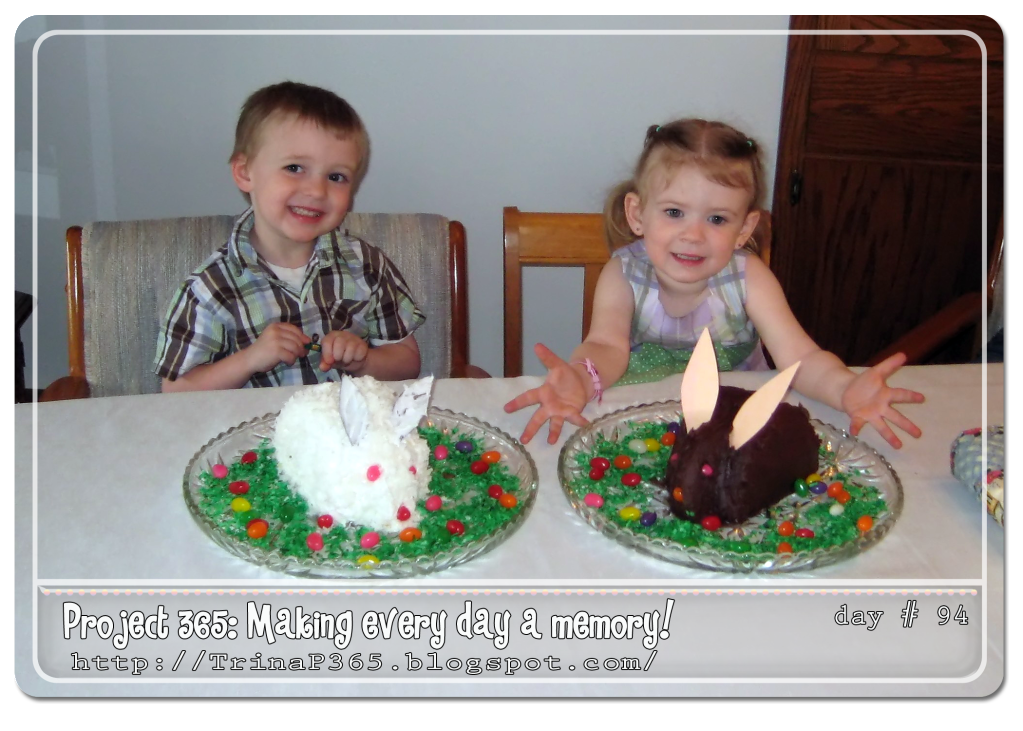 Day 94 (photo 2): A quick family pic!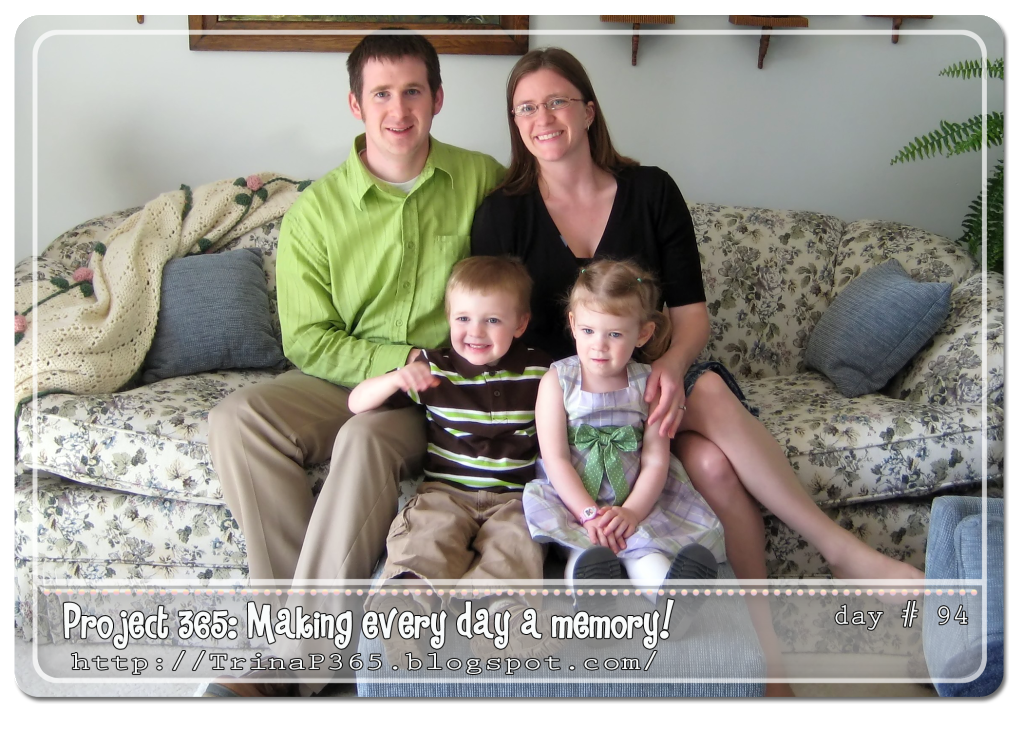 Day 95: Kaylee stayed in MN with Grandma - so Trevor & Mom had a day to themselves before he had to go back to school and she went to work!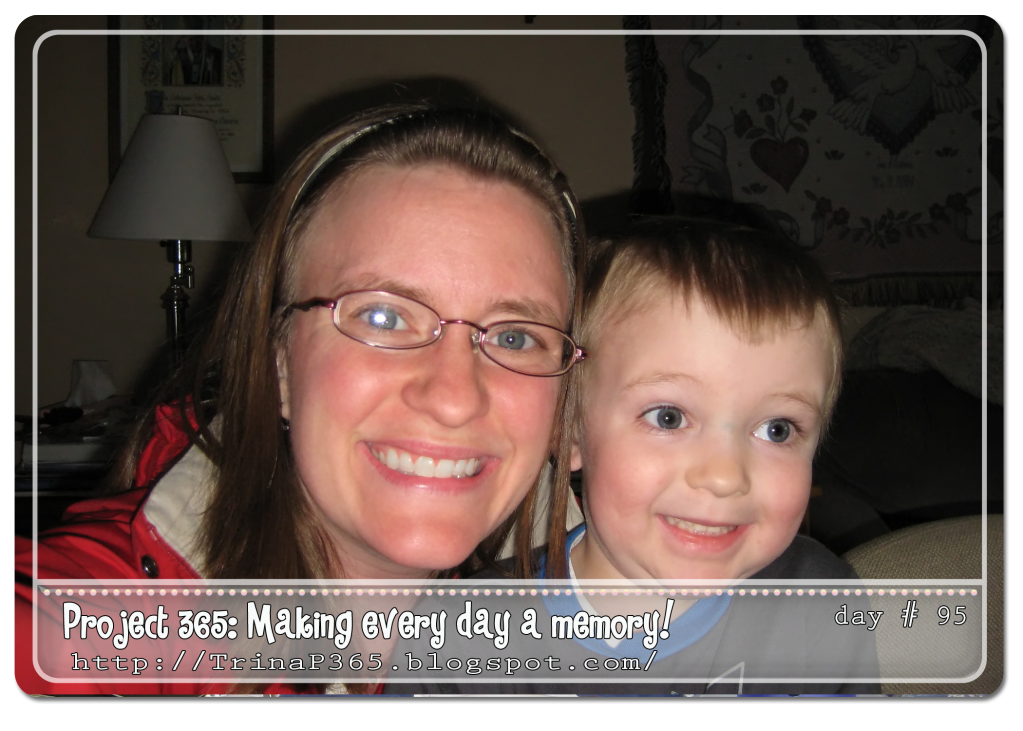 Day 95 (photo 2): Trevor's great find at the thrift store - a 3-D projector - with slides about all the planets! He is TOTALLY into space right now - I love it! My little science geek....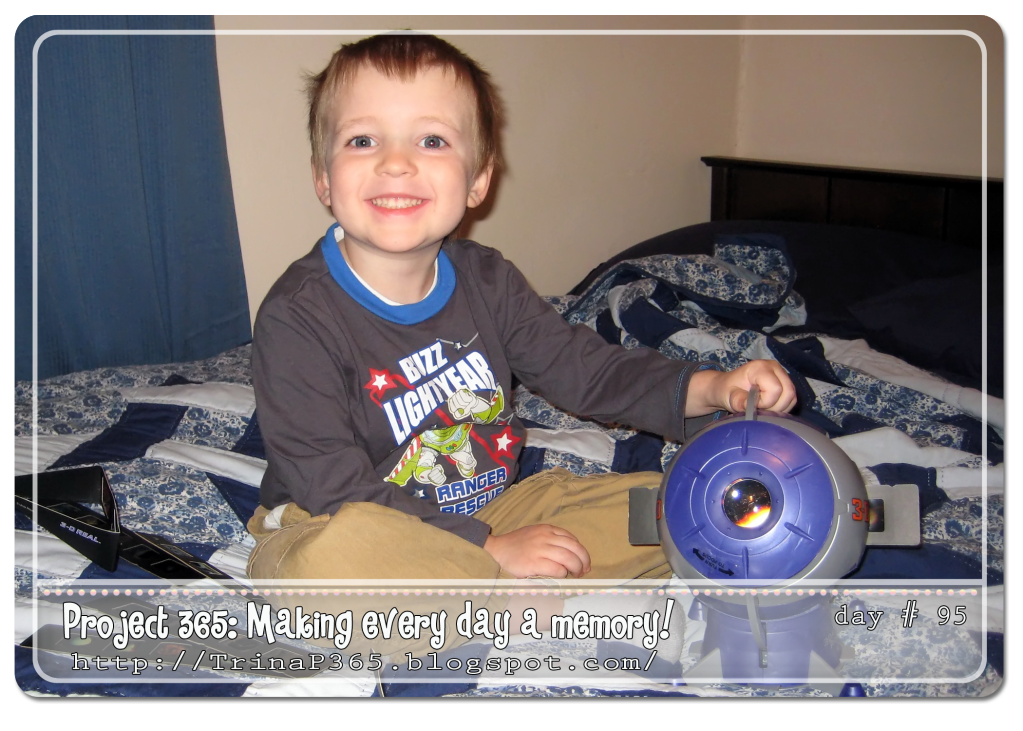 Day 96: My new home away from home - for the next 9 school days! :) A Kindergarten room with 15 students!
Day 97: Kaylee & Grandma Hoppe came to WI tonight after work - wouldn't you think she'd want to spend time with Mom after being away for a few days - OH NO! It was STILL all about Grandma!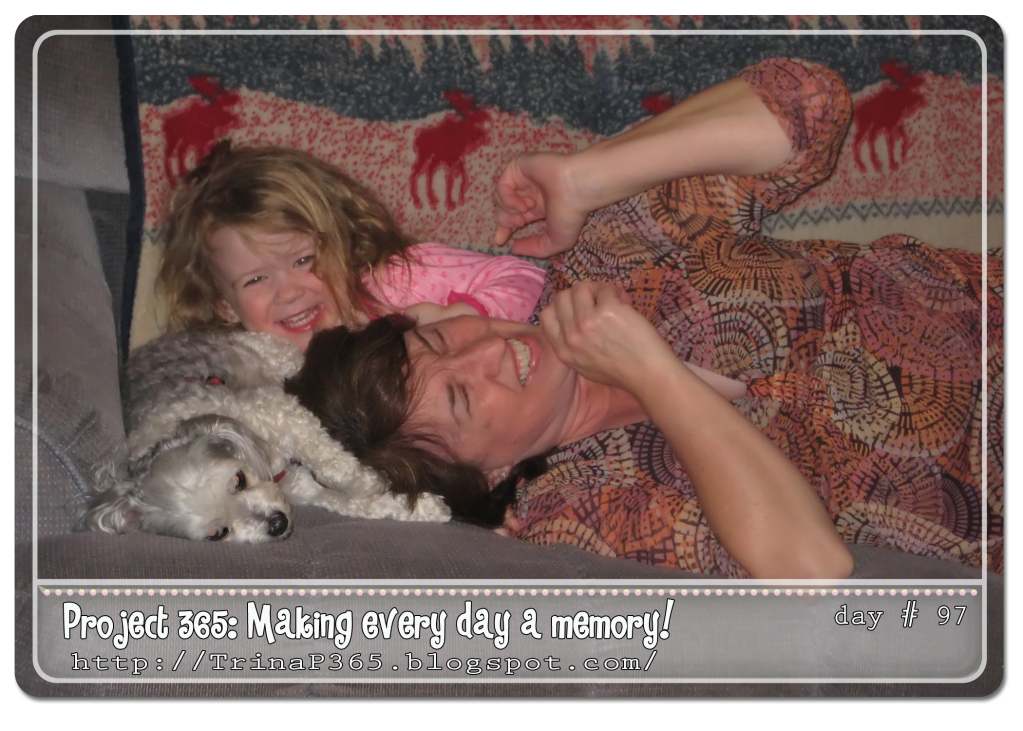 Day 97 (photo 2): Grandma brought Trevor a cool "magic ink" Transformer book - he LOVED the dot-to-dots in there!