Ok - here's the 2nd week of April - ENJOY :)
Day 98: Trevor & Grandma Hoppe cuddling in bed before its time to call it a night!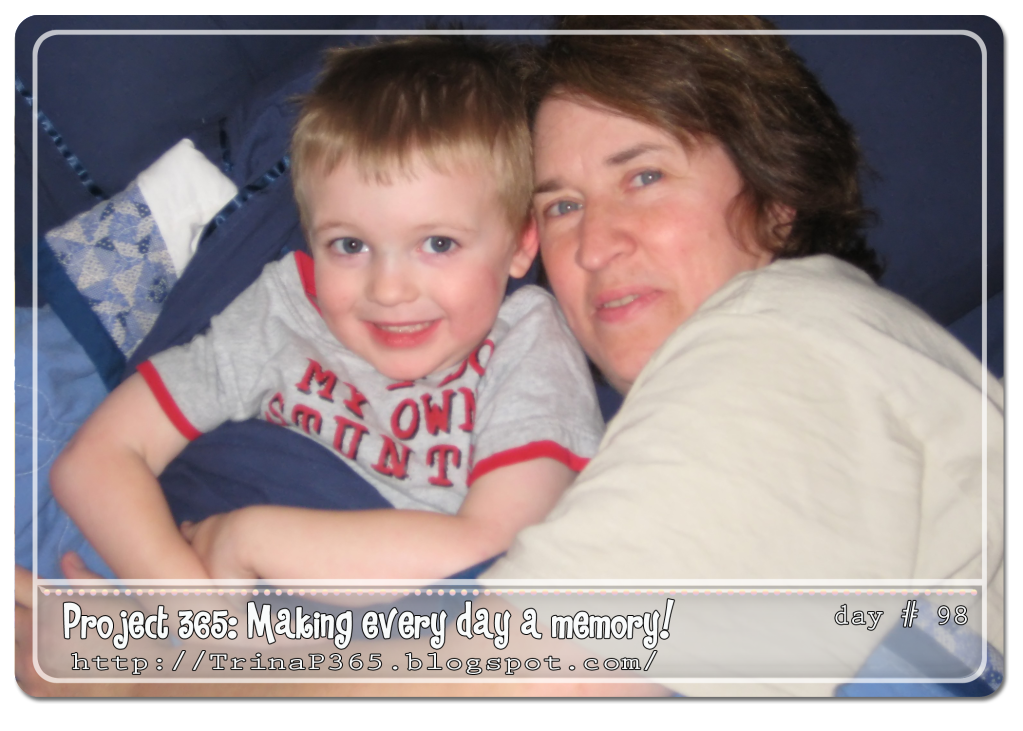 Day 99: We headed to Rosholt to visit Paula & Aaron - after we put the kids to bed we played "Monopoly Deal" a new card game - I wasnt a huge fan (I just dont care for monopoly - but it is better than the 'real' game!) - even after kicking everyones butt - TWICE! :)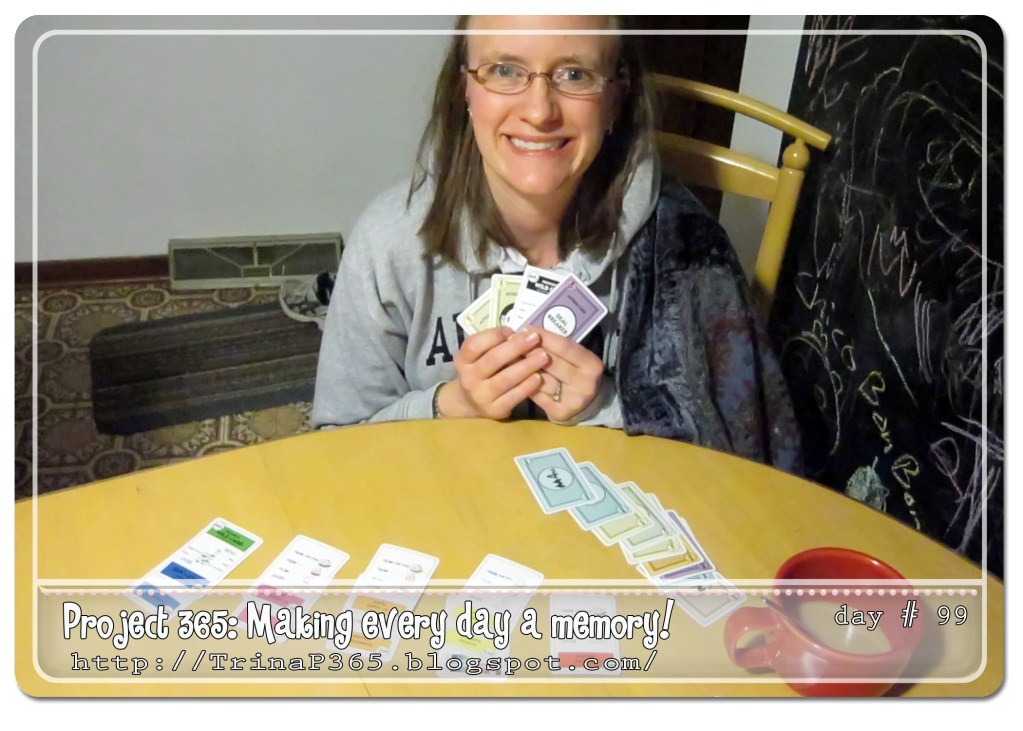 Day 100 (WOW!!!): The kids love it when we visit Paula-walla & Aaron!!
Day 101: Happy Birthday Aaron!!! :) Since Tom and Aaron have birthdays so close - we got an ice cream cake for them - on Aaron's birthday - before we left town!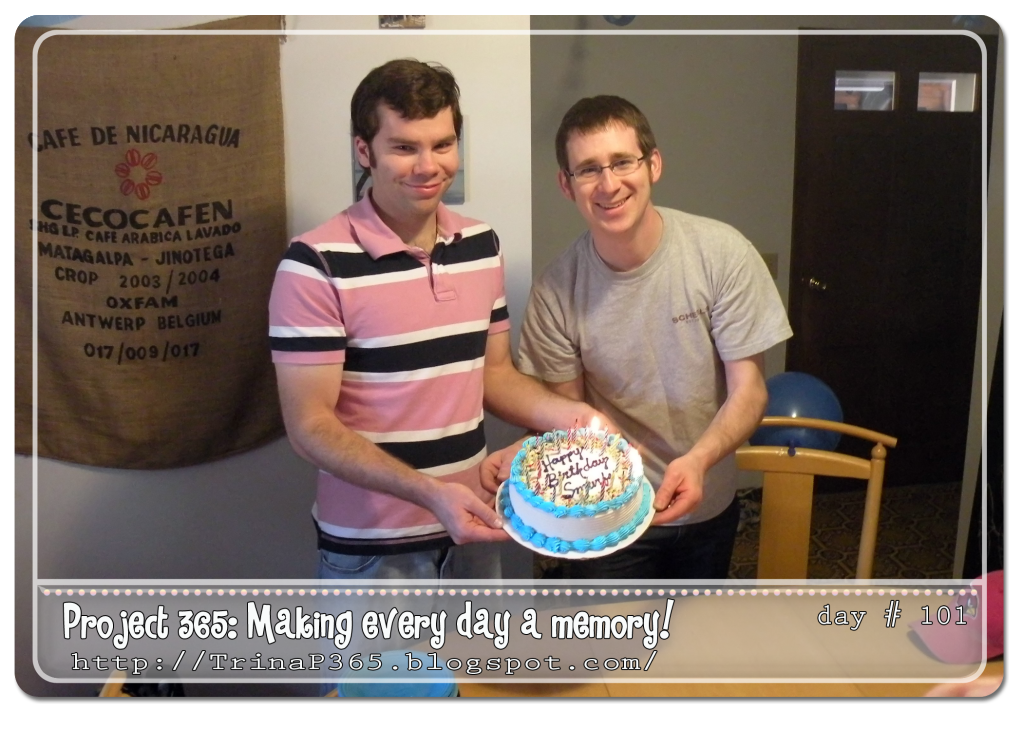 Day 102: Happy 29th Birthday Tom!! We celebrated with a cake made by the kids - out at Tom's parents house!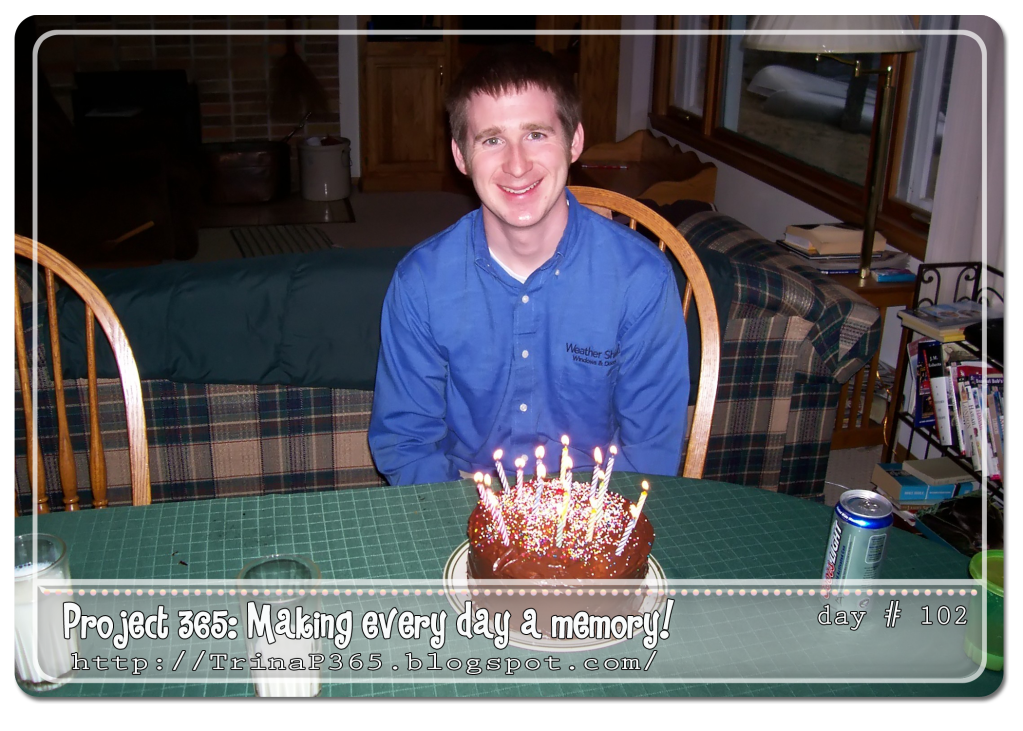 Day 103: A little post-bath snuggling with Bailey :)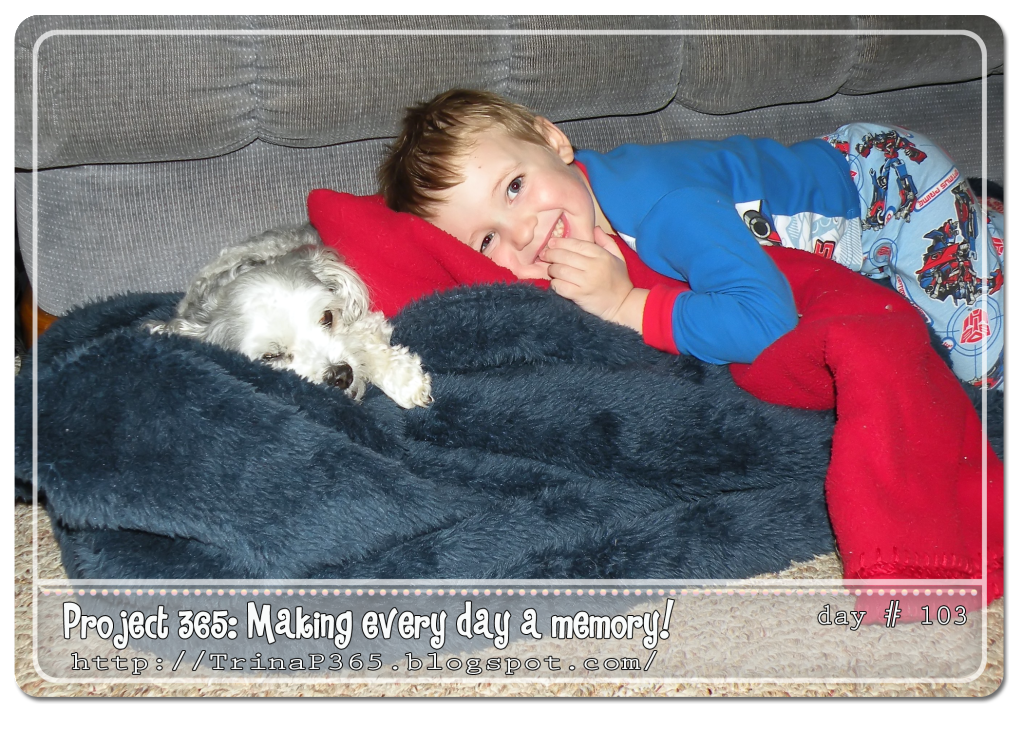 Day 104: Even though the weather was iffy - Tom and I got out for a little ride around town - about 23 miles.